---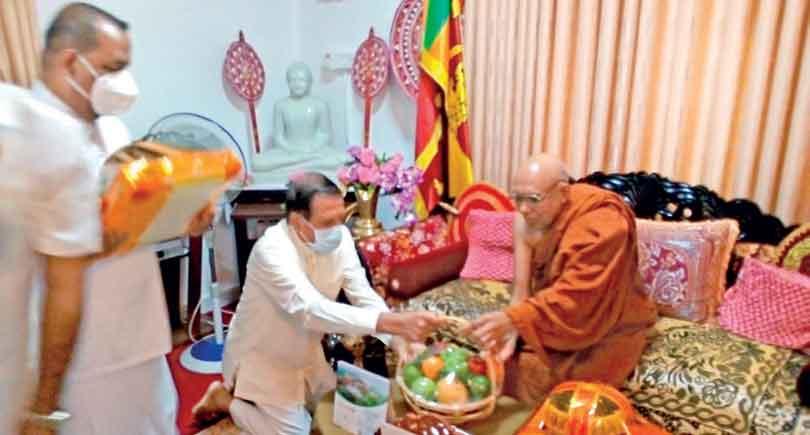 By Pushpakumara Mallawarachchi
Mahanayake of the Sri Lanka Ramannya Nikaya Ven.Makulewe Wimala Thera said that the SLFP's proposed constitutional amendment to replace the Provincial Council system with District Councils will increase the number of governors, ministers and council members.

Ven. Thera stressed the need to formulate an effective programme as a political party for the forward march of the country during a meeting held with former President Maithripala Sirisena and the SLFP stalwarts who visited the Minioluwa Vidyawasa Pirivena in Meerigama. He pointed out that a new constitution would be a welcome move, but it should be formulated with the concerted efforts of all those concerned.

" In the past, the people remembered the politicians who held the ministerial portfolios and their services. however, nowadays the ministerial portfolios are very confusing and impossible to keep in mind. We must also remember that in the past, even public representatives who had only primary level education rendered a yeoman service to the country, but it is advisable that the politicians are well educated." Ven Thera further said.

Former President Maithripala Sirisena said the SLFP would extend the wholehearted support to the government in the interest of the people despite any obstacle arising. He pointed out that the SLFP, since its inception had brought about many a progressive changes. The former President stressed that he would extend his cooperation to any progressive move for which he expected the blessings of the Mahasangha.

Senior Vice Chairman of the party Nimal Siripala De Silva handed over copy of the SLFP's proposed constitutional amendments to the Ven. Wimala Thera.