---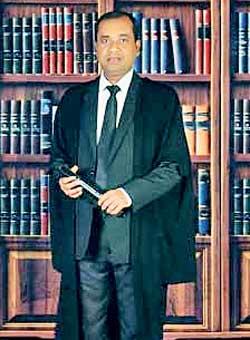 Police released a photograph of a suspect masquerading as a lawyer, seeking public assistance to arrest him over an alleged fraud.

Police said the wanted suspect, claiming to be Rathnaweera Patabendige Kumara, had submitted a bail application in the Tangalle Magistrate's Court impersonating a lawyer, in a bid to get bail for a suspect arrested over possession of heroin.

Police urged the public to contact Tangalle Police Station via 047-2240229 or Tangalle Crimes OIC via 077-2874343, if they have any information of the said suspect.