---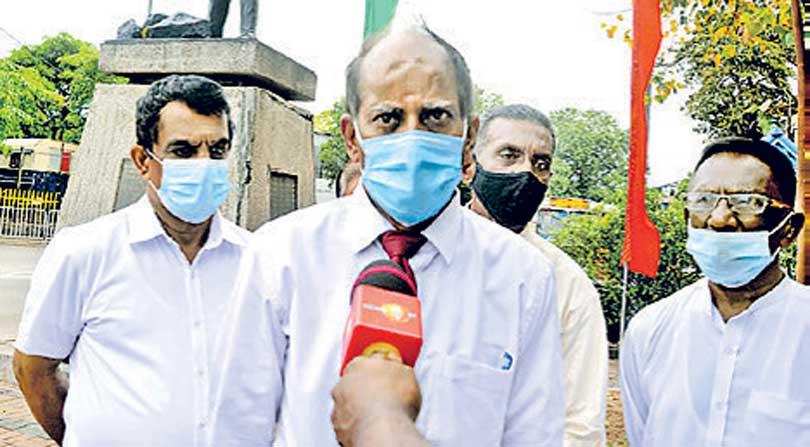 By Yohan Perera
A ceremony which was to be held over the weekend to commemorate Sri Lanka's leading labour rights activist and political leader late A. E. Gunasinha was stopped by the police just minutes before its commencement.
Chief organiser of the event- MMC Vijitha Kadiragonna told journalists that the police arrived at the location at Gunasinhapura where the statue of late Gunasinha is erected and had asked him to call off the ceremony. "The police told me that the ceremony cannot be allowed because of the ongoing pandemic situation in the country. Therefore, I advised those who gathered for the ceremony to disperse. We decided not to argue with the police as we did not want to cause disrespect to late Gunasinha," he said.

There were around 25 people gathered for the ceremony at that time. However another ceremony which was held at Hultsdorf where more than 300 people attended, was allowed to take place by the police.