---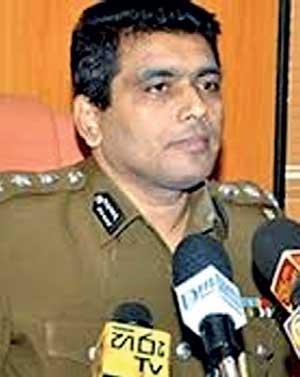 By Sandun A. Jayasekera
Deputy Inspector General of Police (DIG) Ajith Rohana said the Police had been instructed to be extremely vigilant on unscrupulous elements using the curfew for their advantage and resorted to many criminal activities.
"We have observed that there has been an increase in the transport of drugs like heroin, cocaine, ice and narcotics like ganja and Kerala ganja and illegally imported cigarettes during the curfew hours and the Police had made hundreds of raids and arrests around the country.

The Excise Department has also raided many hooch dens with hundreds of men and women running illegal breweries," Mr. Rohana said and added, therefore, the police would not use the curfew to arrest only those who violate the curfew regulations.

During the 24-hour period ended at 6.00 am yesterday, the Police had arrested 1,211 individuals and detained 348 vehicles for breaking the curfew. Since March 20, the number of arrests stood at 38,566 and the vehicles detained at 9,009.

All of them would be charged under the provisions of the Public Security and the Quarantine and Prevention of Disease Ordinances, Mr. Rohana added.

"This is your responsibility to society. Further, employers should also make note to only get the employees whose services are vital at the offices while wherever possible employees could work from home. In every instance the Police, PHI and health authorities visit your offices or factories, I urge the authorities of these offices to cooperate with them and adhere to their instructions," he said.

However, the conditions put in place for the farmers and those engaged in agricultural activities remain the same. DIG Rohana pointed out that it was up to the people to determine if they would follow the proper health advice and overcome the danger of the coronavirus threat or go back to a full-blown threat of the COVID-19.
This is your responsibility to society. Further, employers should also make note to only get the employees whose services are vital at the offices while wherever possible employees could work from home