---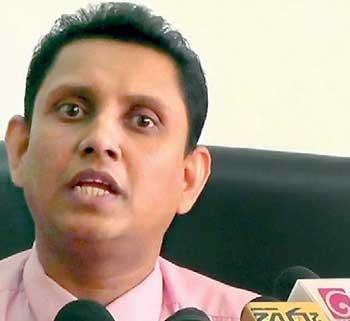 By Yoshitha Perera
While three cabinet papers were produced on the acquisition of Neville Fernando Hospital (NFH) in Malabe to the Government, it has been reported that the owner of the hospital has taken measures to sell it to a private entity, it was revealed at the Presidential Commission of Inquiry (PCoI) to investigate corruption of current administration on Tuesday.

During the inquiry, Secretary of the Government Medical Officers' Association (GMOA) Dr. Haritha Aluthge said that the handing over of the NFH to the Government was initially done in 2017, but salaries for the hospital staff were still paid by Castle Street Hospital.

He also said that the government is paying Rs. 3 billion to the Bank of Ceylon (BOC) for a loan which the NFH had obtained as a private entity. "This is a huge loss to the country and the government funds are being used by a private entity which had not even been acquired by the Government through proper channels," Dr. Aluthge highlighted at the Commission.
Handing over of the NFH to the Government was initially done in 2017, but salaries for the hospital staff were still paid by Castle Street Hospital