---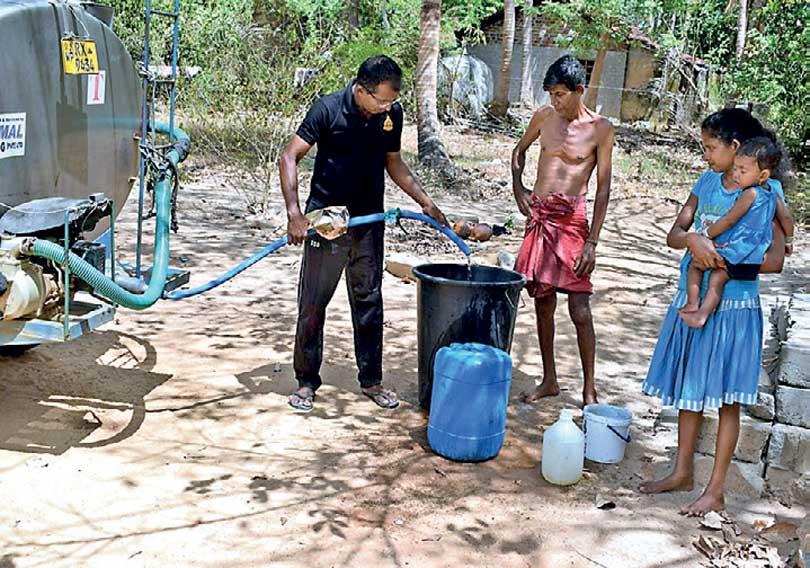 By K.G. Karunaratne
A population of more than 12,609 people representing 3368 families in the Polonnaruwa district are affected by the prevailing drought, Asst. Director Polonnaruwa District Disaster Management Centre Upul Nanayakkara said. He said 2658 schoolchildren from nine schools were among those facing an acute shortage of drinking water.

Mr. Nanayakkara said that the areas of Welikanda, Dimbulagala, Hinguragoda and Lankapura were the worst affected.

Polonnaruwa Govt. Agent Panduka Abeywardene said steps were being taken to provide a skeleton supply of water using bowsers.

He said 12,100 litres of water a day would be distributed and that 141 storage tanks had been installed for the purpose.