---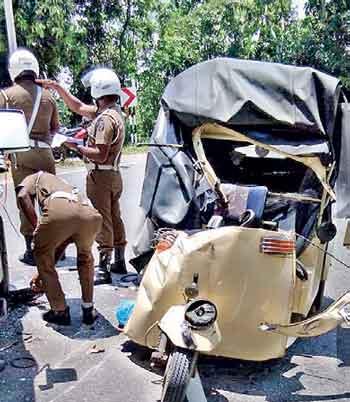 By Prasanna Pathmasiri
A woman died and two children were seriously injured in a head on collision of a trishaw and a lorry at Tholabowatta on the Passara Badalkumbura road last morning. The deceased R.M.Sudumenika (72) was a resident of Madugotanarawa in Badalkumbura. One of the injured children was her son and the other a son of a relative.

Investigations revealed that the woman and the two children were on their way to the Badulla general hospital in a trishaw driven by her when they met with the accident.

The injured children were admitted to the Passara Divisional Hospital and one of them transferred to the Badulla general hospital for further treatment. The driver of the lorry was taken into custody for further action.

Officers of the Traffic Branch are conducting further investigations on the instructions of OIC Passara police CI Palitha Rajapaksa.