---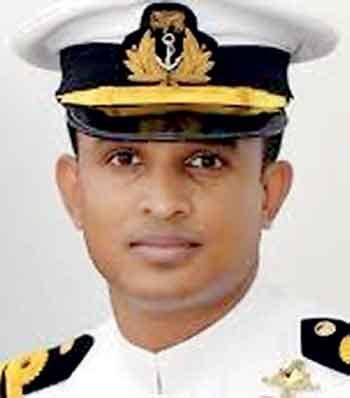 By Darshana Sanjeewa Balasuriya
The Sri Lanka Navy had seized over 450 kilos of heroin from being smuggled into the country within last few months, Navy Spokesman Lieutenant Commander Isuru Sooriyabandara said.

"The Sri Lanka Navy had given its priority to prevent narcotics being smuggled into the country and had also launched several programmes to eradicate spreading use of narcotics in the country" he said at a press briefing held at the media centre of the Ministry of Defence on Tuesday.

He said the Navy also had seized over 2,100 kg Kerala Cannabis in the Northern areas during last seven months. In addition we have seized 24 tonnes of Beedi leaves, he said. The Navy averted several attempts to smuggle Beedi leaves into the country illegally without paying about Rs. 25 million customs duty. Meanwhile, the spokesman said Sri Lanka Navy is looking to manufacture modern patrol crafts. He said initially they are planing to manufacture 20 metre long craft with state of the art facility. He said following the implementation and success of the pilot project the navy will manufacture crafts to include in their fleet. Commenting on Illegal poaching by Indian fishermen in Sri Lankan waters, the Spokesman refutes some allegations that with the recent visit of Indian Prime Minister there were political interference not to arrest Indian fishermen. He said the SL Navy is discharging their responsibility by protecting SL waters and local fishermen.
The Sri Lanka Navy had given its priority to prevent narcotics being smuggled into the country and had also launched several programmes to eradicate spreading use of narcotics in the country