---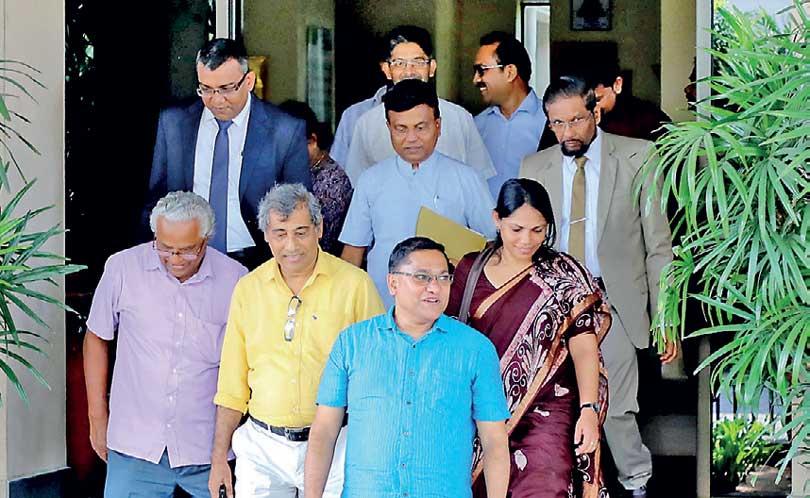 PIC by damith wickramasinghe
By Ajith Siriwardana
JVP MP Vijitha Herath said yesterday, the National People's Power (NPP) headed by JVP would announce its symbol next Monday (7).

He said this after paying cash deposits on behalf of NPP presidential candidate Anura Kumara Dissanayake.

Responding to a question whether Anura Dissanayake could contest under NPP as it was not a registered political party, MP Herath said there were no legal barriers for Mr. Dissanayake as he had been an MP for eighteen years.

"We paid cash deposits as a political party. NPP is a collective of various political parties, civil society groups and professionals," he said.
When asked whether NPP presidential candidate would extend support to a candidate of a major political party, he said Mr. Dissanayake was contesting against the policies of those political parties and such a thing would not happen.

Commenting on several independent candidates contesting the presidential election, Mr. Herath said such candidates were not a challenge for their alternative force.
When asked whether NPP presidential candidate would extend support to a candidate of a major political party, he said Mr. Dissanayake was contesting against the policies of those political parties and such a thing would not happen