---
Parcel containing the drug received from France; addressee from Dehiwala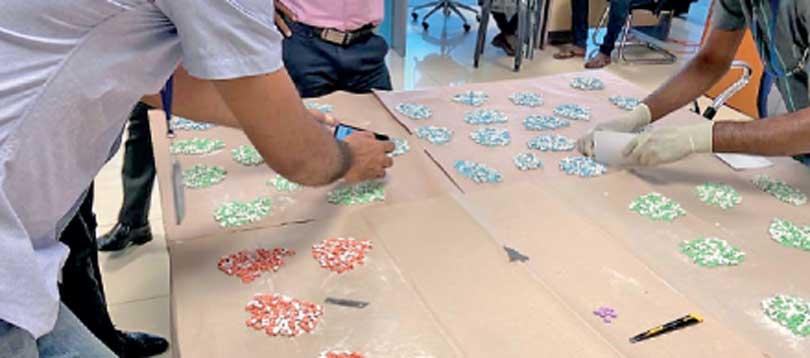 By Chaturanga Samarawickrama
Methamphetamine pills worth over Rs.20 million were detected at the Central Mail Exchange (CME) by the officers of the Customs Narcotic Control Unit yesterday, Customs Director and Acting Spokesman Lal Weerakoon said.
He said the parcel was detected at the CME following information received to the Customs Intelligence Unit.
During the raid, the Customs officers recovered 4,048 number of pills concealed inside a shoe rack, Mr. Weerakoon said.

"The total value of drugs is estimated to be Rs. 20,240,000. The parcel was addressed to a person in Dehiwala as a gift from France," he said.

He said the parcel was detained at the CME until the owner arrived to receive it.

The 37-year-old suspect was handed over to the Police Narcotic Bureau (PNB) for further investigations, Mr Weerakoon added.

The detection was done by Customs Assistant Superintendents M.P.D. Lanka and R.D. Gunathilake under the instructions of Customs Superintendents H.D.G. Sumathipala and H. Guruge, under the guidance of Customs Deputy Director (Narcotics Control) T.G.Ajith Duminda, Customs Director (Social Protection) B.A.S.P.I. Balasooriya, Additional Director General (Enforcement) Lal Gajadheera and Customs Director-General of Retired Major General Vijith Ravipriya.
The customs Inquiry was conducted by Customs Deputy Director G.B. Gnanaraj.