---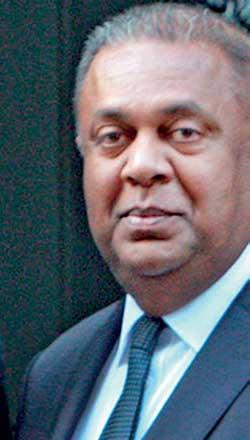 By Yohan Perera
Former Minister of Finance Mangala Samaraweera yesterday called for the fast-tracking of signing Millennium Challenge Corporation (MCC) Agreement, establishment of robust fiscal rules, and structural reforms of state-owned enterprises in order to overcome what he called the worst economic crisis since independence.

"Sri Lanka must fast-track the MCC grant. Worth $500 million (which is roughly equal to a 20,000 rupee grant to every household in Sri Lanka), it can kick-start the relief and recovery programme. The grant, after all, is designed to deliver urgently needed public transportation and road-work improvements bring jobs, money and ultimately productivity improvements," Mr. Samaraweera said in a statement. "We need relief and stimulus now. Therefore, the government needs to borrow. But to borrow today it must credibly commit to saving tomorrow. The main way it can convince official and private creditors that it is solvent is to establish a robust system of fiscal rules that ensure the government saves in good times so that it can spend in bad times".
"Selling or leasing these State-owned Enterprises and using the money for relief, or for settling public debt, will be an asset transfer from the state to the citizen. That is precisely what we need at this time. Even if prices are low at this point, such assets can be placed in a constitutional-council appointed holding company with an explicit legal mandate for their disposal within a five-year time period".

"One example of structural reforms relates to the management of SOEs. Other than disposing of inefficient assets in competitive sectors, the state needs to eliminate corruption and waste for SOEs in monopoly sectors. The root of this mismanagement is politicization. Politicization can be greatly reduced through a single, simple reform act.
This act will, first, ensure the directors of all SOEs are appointed by and responsible to a holding company board, which is appointed by the Constitutional Council; second, all directors' appointments are subject to 'fit-and-proper' criteria, third in addition to audits by the Auditor-General, SOEs will be legally required to comply with Colombo Stock Exchange disclosure guidelines," Mr. Samaraweera added. He also stressed the need to the continuance of Rs.5,000 to the needy, supply banks the funds to extend moratorium to loan payments, provide concessionary loans to firms with the condition that they won't lay off workers and to re-skill workers who are made unemployed to make them employable for new generation and export industries.