---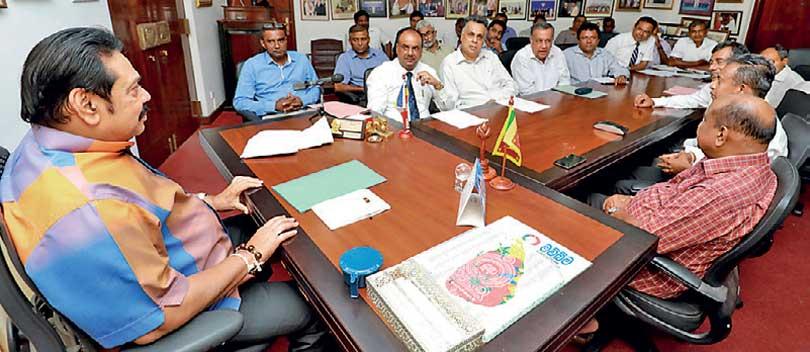 By Lahiru Pothmulla
Following a discussion held with the representatives of the Southern Province Tea Factory Owners Association, Opposition Leader Mahinda Rajapaksa yesterday said tax collection will be streamlined under their regime.

During the discussion which was held at Mr. Rajapaksa's residence, the factory owners said that they were going through many difficulties at present . They said that the concessions given during 2005 - 2015 to small and medium sector industrialists were commendable and appreciated the fertiliser subsidiary given during the 50-Day government in 2018.

Mr. Rajapaksa said many concessions given during his tenure had been curtailed by the incumbent government and assured a new government would streamline the tax collection. The factory owners said the productivity of tea industry had dwindled due to a number of reasons inclusive of failure to expand the capacity of factory productions.
The concessions given during 2005 - 2015 to small and medium sector industrialists were commendable and appreciated