---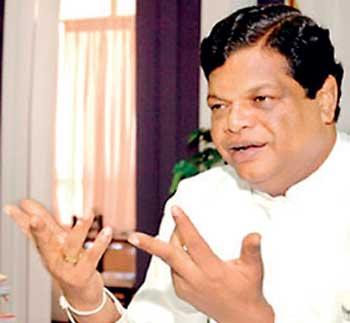 By Lahiru Pothmulla
A Madrasa has been reopened in Modera causing panic among the residents because the government has failed to resolve the setting up of such schools, UPFA MP Bandula Gunawardana said yesterday.

He said this matter was conveyed to opposition MPs by agitated Sinhala and Tamil residents in the area.

"There are some 800 students enrolled in this school paying Rs.1,300 a month. We informed the Modara Police OIC about the school. He has asked the school management to keep it closed until a court order is given. The OICs across the country can't resolve the madrasa issue. It is the duty of the government to do so," the MP told a news briefing.

He said the National Education Commission should initiate a discussion with other stakeholders to decide on the future of such madrasas.