---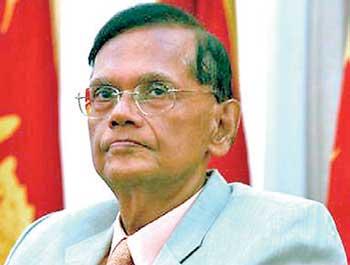 By Lahiru Pothmulla
The Sri Lanka Podujana Peramuna (SLPP) said yesterday the President cannot shy away from holding the presidential election by hiding behind another lamp and pot referendum or a 'laampu kalagedi sellama'.

SLPP Chairman G.L. Peiris said the presidential election is scheduled to be held before December 9 this year.

"However, attempts are being made to postpone the presidential election. The President had earlier sought the Supreme Court's opinion on the President's term of office. The SC said it is five years and not six. Later, MP Dayasiri Jayasekara said the Attorney General's opinion will be sought to clarify the exact date when the President's tenure ends. Meanwhile, there are reports that the President is planning to call for a referendum. We don't need a lamp and pot referendum like the one by late President J. R. Jayawardene. It will be a waste of public funds instead we should hold the presidential election," he said.

Meanwhile, Prof. Peiris said foreign envoys in Sri Lanka were in a quandary because they were being briefed by three different leaders on the same topic.

"The President recently briefed the ambassadors and high commissioners, then the Prime Minister briefed them and later the Speaker briefed the envoys making them wonder as to which message should be conveyed to their respective countries on the situation in Sri Lanka," he said and added that Parliament Speakers in the past were never known to be involved in foreign affairs.