---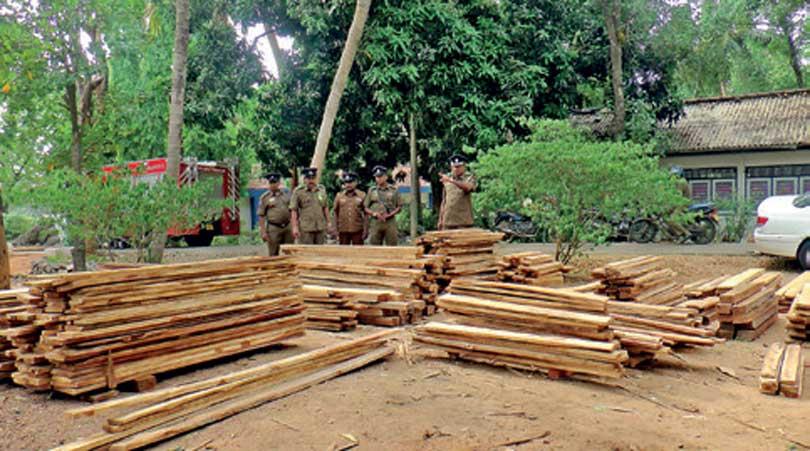 By Ariyalatha Dahanayake
A large stock of illicit timber was seized and a suspect taken into custody by the Dehiattakandiya Police during a raid on a house in the Tuwaragala area.

Investigations revealed that the suspect was running an illegal sawmill in the Samanalathenna area and had felled several trees in the area for this purpose. During questioning he stated that the stock of timber was valued at more than Rs. 6 million.

A police team under OIC Community Police Unit SI Ananda Wimalasiri had carried out the raid on the instructions of OIC Dehiattakandiya Police CI Chandana Herath and ASP Ananda Deshapriya Tillakaratne.