---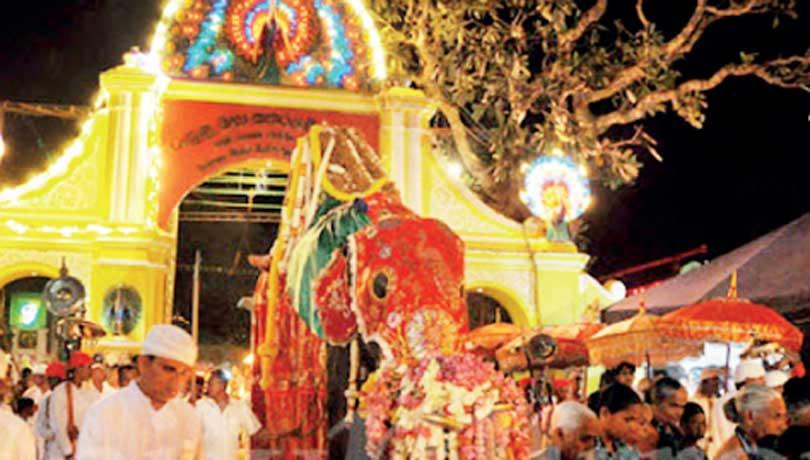 By M.K.Nandasena and Sumanasiri Gunatillaka
The Kataragama Esala festival is scheduled to commence tonight with the first day Perehera that sets off from the Maha Devala and proceed through the Main Street and Centre Street to the Valli Amma Devala and return to the Maha Devala after performing traditional customs and rituals at the Valli Amma Devala.

Acting Basnayake Nilame of the Maha Devala- Dilruwan Rajapakse said the Perehera festival will end on the August 03 after the main procession and the water-cutting ceremony the following day in the Menik Ganga. He said the Perehera would be held sans the dancing troups and public participation this year in view of the threat of COVID -19.

Meanwhile Monaragala Government Agent Gunadasa Samarasinghe requested the people to refrain from lining up in the streets or flock to the sacred area to watch the Perehera. He said the public would not be allowed to enter the Kataragama sacred area in accordance with the guidelines of the health authorities.

He said he regretted that he took that this step, in order to protect the people from any possible danger from the CORONA virus.

Monaragala Divisional Director of Health Services Dr. Palitha Adikari said organising committee of the festival would hold the festival giving priority to the traditional rituals without public participation. He said the police would take action against individuals violating safety measures.
Monaragala Government Agent Gunadasa Samarasinghe requested the people to refrain from lining up in the streets or flock to the sacred area to watch the Perehera