---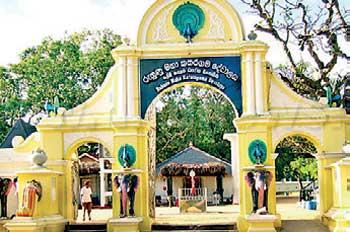 By K.D.Devapriya
The Acting Chief Basnayaka Nilame Dilruwan Rajapaksa says in a statement issued that there is no truth in the news being spread in social media about closing of the Ruhunu Kataragama Maha Devalaya due to the coronavirus.The statement says the pooja has been conducted consistently at this sacred place for 2248 years after the instructions of the King Dutugemunu. The Pooja was held amid various catastrophes witnessed throughout history and under no circumstance will this tradition be breached
He also reminded the ritual of bathing in the river as sign of purity before entering the sacred place.

All arrangements been made for the devotees coming to the devalaya seeking divine blessings.

Facilities have also been provided to wash their hands at the entrance to the devala premises, He added in the statement.