---
By Sandun A. Jayasekera
If Sri Lanka is to wipe out Muslim fundamentalism from Sri Lanka, we must not only annihilate Muslim extremist terrorists but also the Jihad ideology once and for all because jihadists keep the Muslim spiritual struggle alive and assist to destroy all other religions and faiths, Minister Champika Ranawaka said.
Minister Ranawaka added that the best favour any one can do for the Muslim community was to identify Muslim fundamentalists, isolate them from the law abiding Muslim society and destroy them leaving no trace.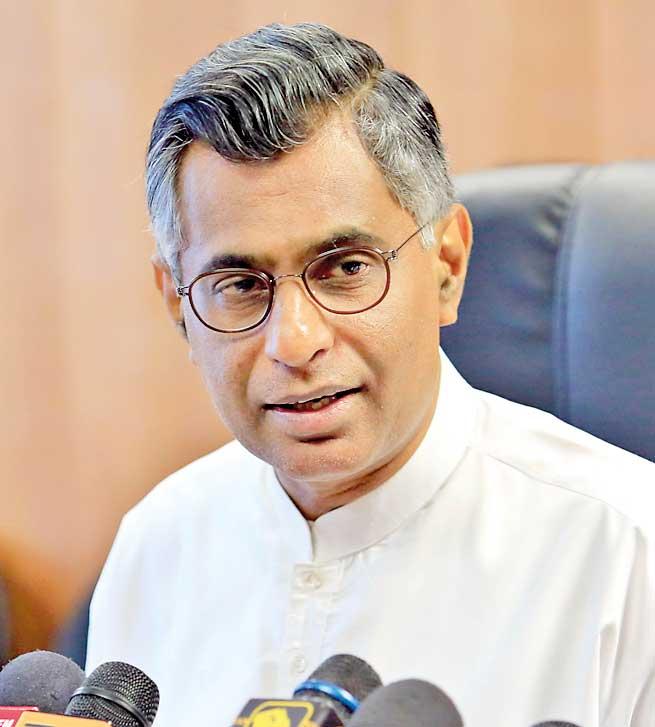 "It is no doubt that there is a fair number of Muslims who give moral support, fund and pray for Muslim fundamentalist terrorists to carry out their barbaric acts against humanity. These groups though small in number are the most dangerous and harmful to any society or country because though they do not physically take part in acts of terrorism, they keep the Muslim extremist ideology alive and give moral and material support to terrorists. As long as these destructive elements are not identified and exterminated, no country could get rid of Muslim extremist terrorism," Minister Ranawaka stressed.
The Minister said that the jihadists who keep the Muslim fundamentalism alive are the most dangerous because they are the seeds of terrorism but act in disguise.
"A Muslim extremist terrorist gets killed himself after accomplishing his or her destructive mission. But a jihadist may remain in the society masquerading as a normal peace loving citizen, to carry out another carnage on another day. That is why I say that identifying them is extremely vital in the fight against terrorism," Minster Ranawaka said.
Posting of extremist ideology in the face book and in other social media platforms, brain washing, providing terrorists safe houses and funding them are carried out in a rapid phase in Sri Lanka and other countries and intelligence agencies will have a tough task in detecting them and helping law enforcement authorities to exterminate them or bring them before the law," he said.
Certain western and Asian countries have made some progress in de-radicalization of these jihadist groups and Sri Lanka could seek advice from these countries to do the same. All communities in the country have a big role to play to save the country from this new threat and must not indulge in discriminating against a citizen of another community, Minister Ranawaka said.