---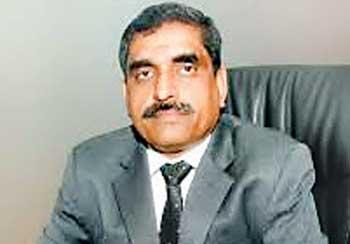 By Sandun A Jayasekera
The Irrigation Department's attempt to find a long term solution to flooding in the city of Colombo has been shelved due to politically motivated protests by the public, a senior official said yesterday.

Director General of the Irrigation Department senior Engineer S. Mohanarajah said the Irrigation Department had planned to build two reservoirs for flood mitigation and drinking purposes at Vee Oya and Rue castle, upstream along Deraniyagala town.

"We initially had a blueprint to construct four reservoirs but had to bring them down to two on logistical, financial and environment issues. If we went ahead with the proposed two reservoirs we would have found a long term solution to the flooding of the Colombo city and either sides of the upstream of Kelani river during the rainy season which is a major natural disaster every year for more than four centuries. The plan had envisaged to supply drinking water to the entire Western Province uninterrupted round the year," Mr. Mohanarajah told Daily Mirror.
Mr. Mohanarajah lamented that there was a huge public protests against the construction of two reservoirs citing various unfounded and illogical reasons backed by politicians and the Department had no option but to abandon the project.

However, the Department would build 'Flood Bunds' to control floods from Hanwella to the estuary of Kelani river, Mr. Mohanmarajah said and added this is not a permanent solution to flooding and drinking water problem in Colombo.
there was a huge public protests against the construction of two reservoirs citing various unfounded and illogical reasons backed by politicians and the Department had no option but to abandon the project