---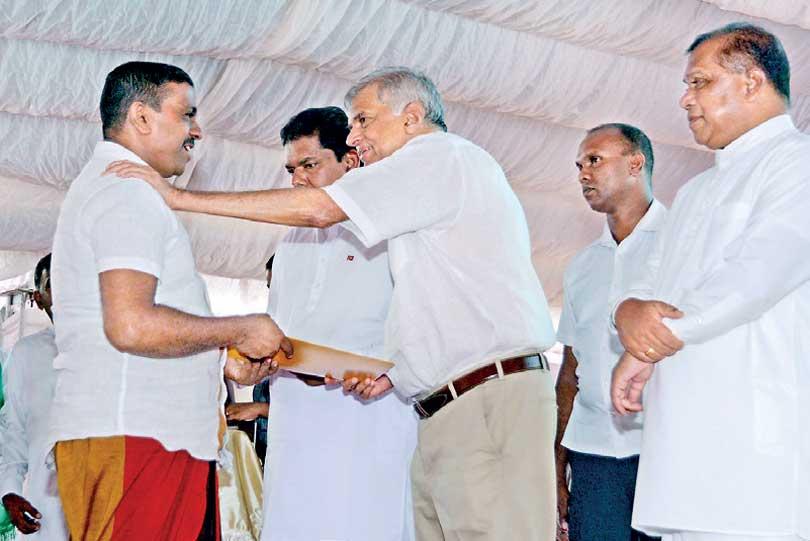 By Yohan Perera in Monaragala
Sri Lanka will keep 51 percent stake of the Mahinda Rajapaksa International Airport in Mattala under the proposed partnership with India to run it, Prime Minister Ranil Wickremesinghe revealed over the weekend.

Prime Minister Wickremesinghe revealed this at a ceremony held in Monaragala to distribute land deeds among the landless on Saturday.

"I decided to have an International Airport in Wellawaya but it was taken to Mattala by the previous regime. This airport in Mattala is more or less closed down now as aircrafts do not land there. However, we will finalise the partnership by the end of this year with India to run the airport. Sri Lankan Airport and Aviation Authority will hold a 51 percent of Mattala Airport while the Indian Aviation Authority will get a 49 percent stake," the Prime Minister said.

"Infrastructure in Monaragala will be developed as a result of this move. We will bring in tourists here. Tourism industry will pick up as a result of the airport.We will find investors to construct new hotels here. People will ultimately benefit from all these," he added.
I decided to have an International Airport in Wellawaya but it was taken to Mattala by the previous regime