---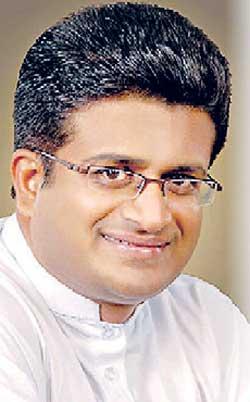 Energy Minister Udaya Gammanpila said the East Container Terminal of Colombo Port would have been fully developed with local expertise had the previous government not stopped its work.

The Minister made these remarks to the press after a meeting with the leaders of the political parties which are aligned with the government and opposed the alienation of any stake of it to an external party. The meeting took place at the residence of Industry Minister Wimal Weerawansa.

''There are two arguments in support of the move to a grant a stake to India in this case. One is that Sri Lanka does not have enough finances to develop it on its own. This is a jetty which is 1,320 metres in length. We developed 440 metres of it with our own funds and expertise. We started doing it in the hope of completing work. If not for termination of work by the former government, we could have completed it as of now with financial support of Sri Lanka Ports Authority (SLPA),'' he said.