---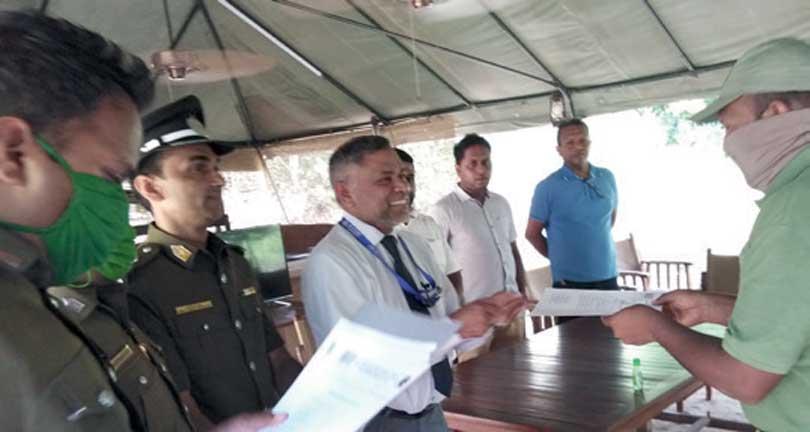 By M.K.Nandasena
The staff of a tourist hotel in Kataragama who had been subject to quarantine for 14 days were discharged yesterday. They received the quarantine certificate from Director of Health Services, Moneragala District Dr. P.D.K. Adikari.

The 15 member staff had been associated with a group of foreign tourists in the tourist hotel on the banks of the Kochchipathana tank on the Kataragama –Situlpauwa road. Health authorities on information from the public that several foreign tourists had been staying at the hotel had taken steps to quarantine the staff.

The Kataragama Actg.MOH Priyantha Harshana, Administrative PHI Saman Dissanayake and the area PHI Dilan Buddhika were present at the occasion.