---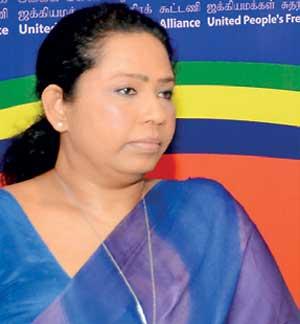 By Sandun A Jayasekera
The Special Review Committee on COVID- 19 Prevention Task Force established at the Health Ministry yesterday instructed hospital directors, doctors and the hospital management to be extra vigilant on how to prevent a re- emergence of COVID -19 when the government lifted curfew on Monday (11).

The Task Force met with Health Minister Pavithradevi Wanniarachchi at the chair. Minister Wanniarachchi highlighted the necessity to ensure that drugs, medical equipment, medical staff, and ambulances to be ready round the clock to face any emergency.

She told hospital directors to ensure that medical staff, drugs, medical equipment and ambulances are to be at hand all the times and arrange to make available an isolated ward to be able to admit any Covid-19 patients and added if and when a viral infected patient was admitted, it was extremely essential that the entire hospital staff were instructed to wear protective outfits.

The Minister also permitted the reopening of salons, beauty parlours and fitness centers adhering strictly to health guidelines.

Minister Wanniarachchi held a discussion with representatives of barbers, beauty therapists and fitness instructors before instructing them to reopen their business establishments strictly adhering to health and safety advisories as their service to the society was vital.

The Health Ministry would issue instructions and safety measures to be followed by the barber salons,beauty therapists and fitness instructors which they are instructed to follow when they re-open their establishments to the public.