---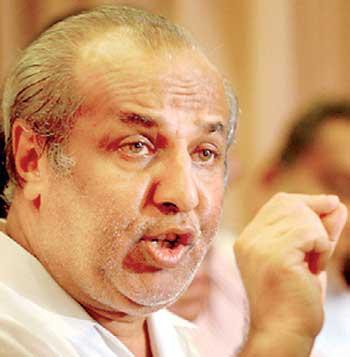 Sri Lanka Muslim Congress (SLMC) Leader and Minister Rauff Hakeem yesterday called on the Prime Minister and tri-forces commanders to control the violent incidents in the country in the absence of the President.

In a statement, the minister requested Prime Minister Ranil Wickremesinghe and tri-forces commanders to protect "Muslims who are suffering for a dastardly crime committed by a few with whom the larger Muslim community has nothing to do whatsoever".

"With the danger of the terrible experience snowballing in to a more complex conundrum, we urge the government and the armed forces to curb continued violence against the innocent Muslims in the country," he said.

He said it was dreadful and frightening to witness the unfolding events of innocent men, women and children of the Muslim community being targeted in reprisal for the horrendous and beastly attacks by some extremists on April 21.

"Those who suffered in that horrible crime were worshippers attending one of the holiest events in the Christian calendar in houses dedicated to God and harmless human beings seeking simple pleasures of life with their kith and kin in the secure confines of hotels.

The state has assured that justice will be meted out to the despicable scoundrels who while claiming to profess Islam committed this indescribable atrocity. Those directly involved are already killed, yet, the country is in the grip of a terrible panic.

Mobs attacked Muslims' businesses, mosques and homes overnight on May 12 and May 13, killing one. A country wide curfew has been enforced," the statement issued by the minister said.