---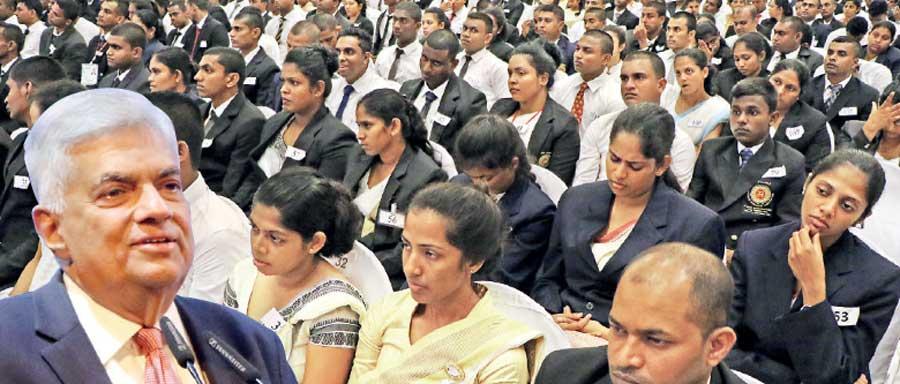 By Yohan Perera
Prime Minister Ranil Wickremesinghe said yesterday people should follow the instructions given by the Venerable Mahanayake Theras on the celebration of Vesak. Earlier, the Mahanayake Theras requested Buddhists to confine the celebration of Vesak to temples and not to engage in any activity outside places of worship.
"The instructions given by the Mahanayake Theras are also the government's policy," the Prime Minister said during a ceremony held last morning at Temple Tress to mark the distribution of appointment letters to some 3,000 sports instructors. The event was organised by the Education Ministry.
"There will be pandals only in several places as putting them up has been stopped in many areas owing to security concerns. People should engage in religious activities on Vesak day. I have requested Acting IGP C.D. Wickramaratne to make a public announcement later this week to brief the people on the real situation in the country. This year, Vesak will be celebrated in temples like it had been done in history. Even the Portuguese could not stop Buddhists from celebrating Vesak," he said.
Commenting on the low turnout of students in schools, he said the situation would normalise gradually. "I was the Education Minister during the 1983 communal riots. Following riots, there were only few students attending school. But the numbers grew after the lapse of a week or two. Likewise, the situation in schools will improve gradually," he said.
Meanwhile, Education Minister Akila Viraj Kariyawasam said the low turnout of students in schools was the result of rumors spread by interested parties who were all out to gain cheap political mileage out of the country's present situation.
"We cannot deny education to children by closing schools for months.