---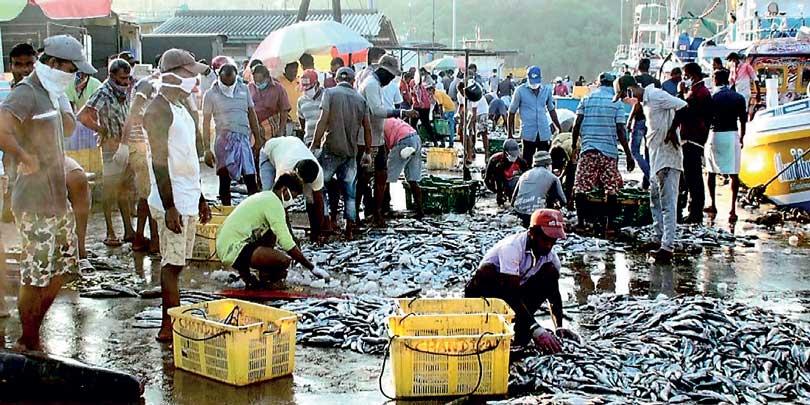 By Anisha Manage
A tense atmosphere prevailed at the entrance to the Kudawella fishery harbour in the early hours of Saturday (28) when the fishermen and the traders were denied entry during the curfew hours.

The police said a large crowd including fishermen, and traders flocked to the fishery harbour. Several of them were without curfew passes. Police said the crowd was not allowed by the security unit of the fisheries harbour in view of possible danger of violating instructions of the health authorities.

The crowd that ran amok, behaved in an unruly manner protesting against the step taken by the security unit. However, they were allowed entry only for the day on the instructions of HQI Tangalle CI Lal Chandrasiri who visited the scene.

Sadly, they ignored the safety measures of keeping the one meter social distancing between each other and wearing masks.