---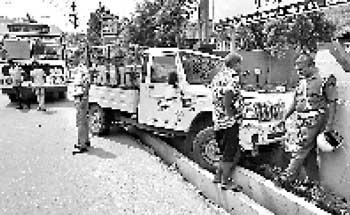 By Prasad Rukmal
A father (59) and his daughter (15) were injured when their cab crashed into a bus on Saturday in Hindagoda Badulla.

The injured are residents of Kahataruppa Kudumiriswelthenna, Badulla. They were admitted to Badulla General Hospital for treatment.

The father was taking his daughter to a tuition class in Badulla Town when the bus with school children on board to a musical contest from Wedikumbura Monaragala to Badulla rammed the cab, police said. The bus driver has been taken into custody.

On the instruction of Badulla SP Vasantha Kandewaththa, a police team led by Badulla HQI Rohana Wanigasekera is carrying out the investigation.