---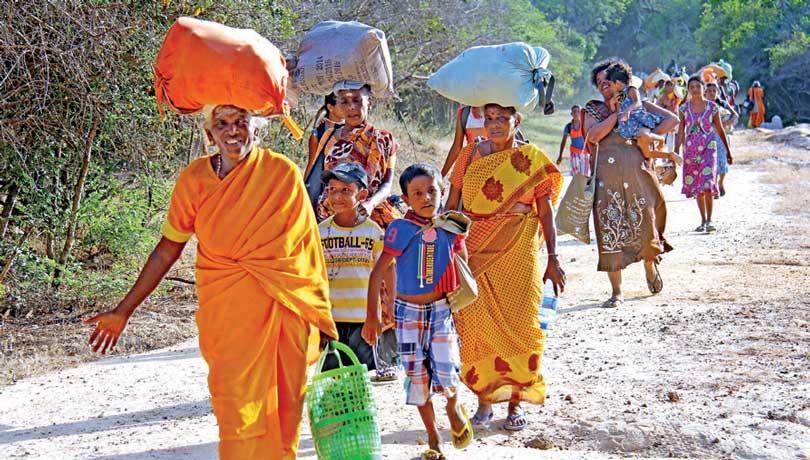 By M.K. Nandasena and K.D.F. Devapriya
The Esala festival of the Ruhunu Kataragama Maha Devalaya will commence tonight (3) with the first perehera. Actg. Basnayake Nilame Dilruwan Rajapakse said the colourful cultural pageant will comprise performances by up country, low country and Sabaragamuwa dance troupes, traditional artistes, and Kavadi dancers.

The procession will leave the Maha Devalaya amid chanting of Seth Pirith and after religious observances at the Astapala Bodhiya in the Devala grounds. It will proceed to the Walli Amma Devalaya and return to the Maha Devalaya after performing the traditional rites. The second day perehera will take place tomorrow (4) night.

Meanwhile it was revealed that more than 5000 Pada Yatra pilgrims from the North and East have already arrived to Kataragama after a long journey on foot through Kumana and Yala Sanctuaries.

Another group of Pada Yatra pilgrims from upcountry estates had set off on their 180km journey on foot through Maskeliya, Norwood, Dickoya, Hatton, Koggala, Thalawakele, Nanu-oya, Nuwara Eliya, Welimada, Ella-Wellawaya ending at the Kataragama sacred city. It was of significance that the arrival of pilgrims has increased this year when compared to previous years.

The Actg. Basnayake Nilame said steps had been taken to provide adequate facilities and security to the pilgrims attending the festival. Principal of Kataragama Janadhipathi Vidyalaya Sriyani Kahandagamage said several schools in Kataragama including their school will be closed till July 18 to provide accommodation to the police personnel on special duty during the Esala Festival.

The festival that commenced today (3) will go on till July 17 and end with the water cutting ceremony.