---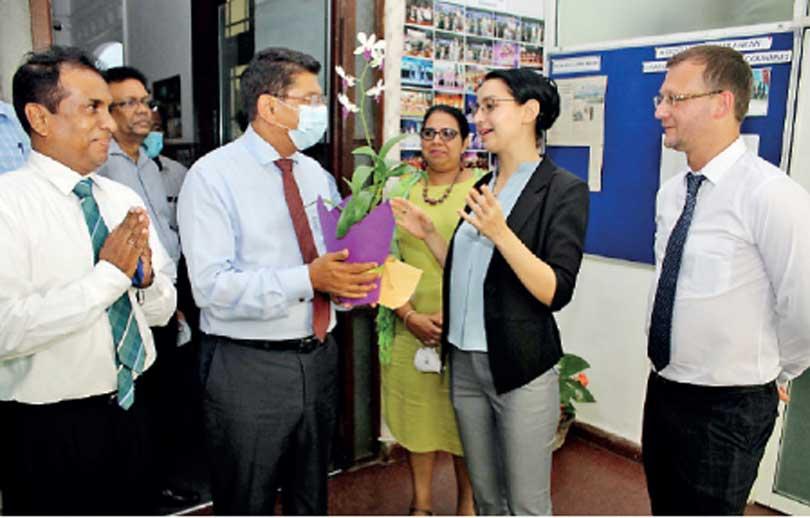 The Russian House in Colombo celebrated Earth Day 2021 by symbolically planting 35 trees and bushes at the Russian House premises located at No. 10, Independence Avenue, Colombo 7, marking the 35th anniversary of the Russian House in Colombo.

The event was graced by Chief Guest, Dr. Anil Jasinghe, Secretary to the Ministry of Environment of Sri Lanka; Mr. Alexey Budanov, Deputy Head of Mission, Counsellor of the Embassy of the Russian Federation; Madam Anastasia Khokhlova, First Secretary of the Embassy of the Russian Federation and Director of the Russian House in Colombo, Executive Committee Members of the Association of Sri Lankan Graduates from Socialist Countries, Russian Club and Russian alumni.

The event was held under the motto of the Earth Day 2021 "Restore the Earth" and was aimed at drawing attention to the necessity of responsible attitude to the environment and its protection, which is one of the common goals of humanity acknowledged at the highest level by Sri Lanka and Russia.

An interesting fact is that at the main entrance of the Russian House in Colombo visitors would come across a beautiful and huge Ceylon Naa tree, which was planted exactly 35 years back by former President J. R. Jayewardene, when he solemnly inaugurated the Russian House, then called Soviet Centre in Colombo.
The event continued with all individuals present at the occasion planting hope in form of plants at the Russian House garden, pledging their allegiance to protect and preserve the environment for future generations.