---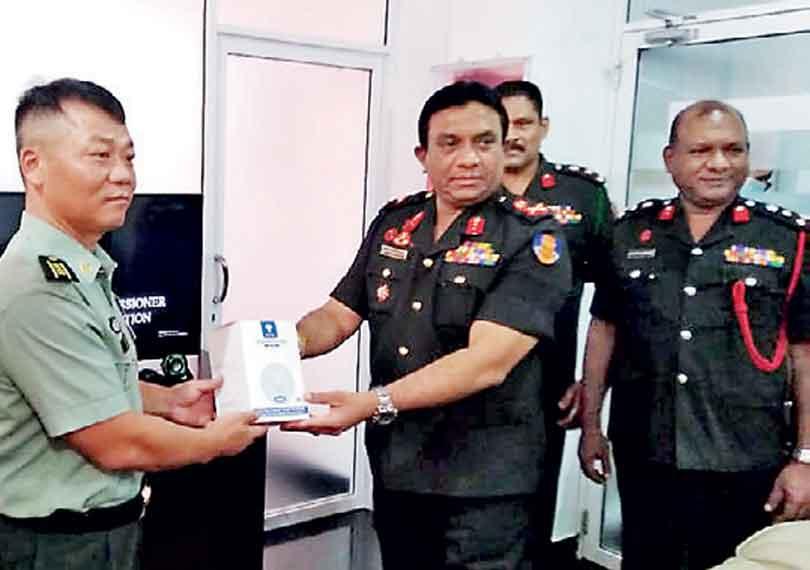 By Darshana Sanjeewa Balasuriya
The Bureau of the Commissioner General of Rehabilitation said they hoped to resume rehabilitation process, especially for those addicted to drugs, which was temporarily suspended due to spread of COVID-19.

Commissioner General of Rehabilitation Maj. Gen. Darshana Hettiarachchi said the bureau's objective was to increase the rehabilitation capacity in the country by the end of this year. Currently, the capacity at rehabilitation is at 1,000 and Maj. Gen. Hettiarachchi said they were planning to increase it to 5,000.

"We have to temporarily suspended rehabilitation process after inmates and staff of the Kandakadu Rehabilitation Centre and Senapura Rehabilitation Centre tested positive for COVID-19. A total of 578 persons including 50 staff members were infected with the virus. However, most of them have recovered and only 11 inmates are remaining at the Welikanda Hospital as of yesterday," he said.

He made these remarks after accepting a stock of N95 face mask donated by China to be handed over to the inmates and staff at rehabilitation centres. Hettiarachchi said the bureau was planning to establish more rehabilitation centres and that a special programme was being launched under the direction of the President to increase the rehabilitation capacity, especially for drug addicts.

"We are hoping to reduce the congestion at the Welikada Prison by rehabilitating those who are addicted to drugs at a separate location," he said.