---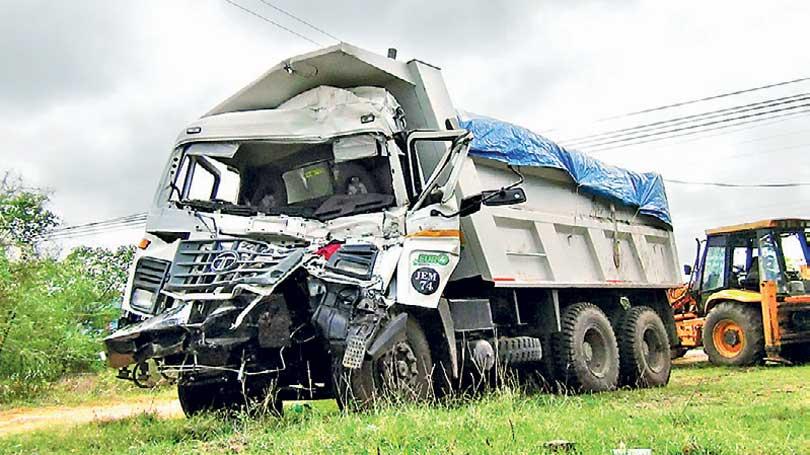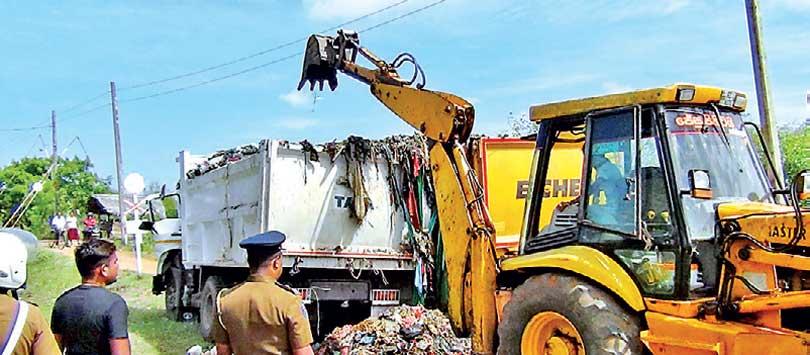 By Hiran Priyankara Jayasinghe.

The driver of a tipper transporting waste to Aruwakkalu Sanitary landfill site was severely injured and admitted to Puttalam Base Hospital when his tipper crashed with another waste transporting tipper in Karakattiya Madurankuliya yesterday early morning.

These tippers were transporting waste from Colombo to Aruwakkalu on Tuesday midnight while a tipper loaded with waste had rammed behind another tipper.

The tipper is heavily damaged due to the accident. Police has arranged to transport the waste in the damaged tipper to sanitary landfill site amidst of protest by the area residents. It was revealed that the tipper which met with the accident was not registered at the department of motor traffic at the time of accident.