---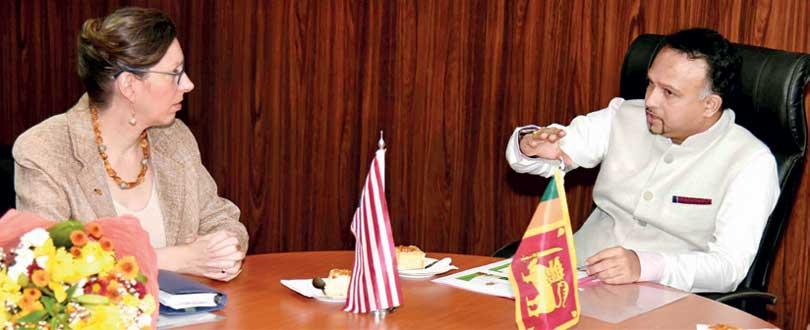 Plantation Industries Minister Navin Dissanayake held talks with US Ambassador Alaina B.Teplitz regarding the possibility of further securing market opportunities for Sri Lankan tea in her country, a statement from the Ministry said. She called on the President on July 12 and discussed matters related to plantation crops such as tea, coconut, rubber, sugarcane and cashew nuts.

Also, the US ambassador briefed the minister about the moves to assist Sri Lanka in the development of E Land Registration and road development under the compact agreement with the Millennium Challenge Corporation.

The Minister also sought the possibility of getting more and more technological cooperation from the universities in the US. Earlier, the Minister had a meeting with the Iranian Ambassador Mohammed Zaeri Amirani and discussed about tea exports to Iran under the current circumstances.