---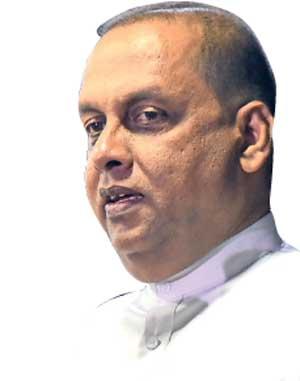 By Sandun A Jayasekera
The decision to postpone Provincial Councils election was taken at the party leadership meeting considering the Covid-19 epidemic and the request of the Maha Sangha including other issues, General Secretary of the UPFA and Minister of Environment- Mahinda Amaraweera said yesterday
.
Minister Amaraweera addressing the media at his office yesterday, added that party leaders met on Monday to discuss the issue of conducing the PC polls in detail and decided to postpone the PC election indefinitely in view of the fast- spreading Covid- 19 pandemic, protests staged by Maha Sangha, certain civil society, professional organisations and political parties.

"The party leaders also reviewed the legal impediments prevailing to hold the PC polls and proposals to introduce a new electoral system," Minister Amaraweera added.

Responding to a journalist, Minister Amaraweera said there was an opinion in the country that Provincial Councils should be abolished. While, others say the Provincial Councils system should be continued. Certain others point out that PC polls should be held under the new electoral system.