---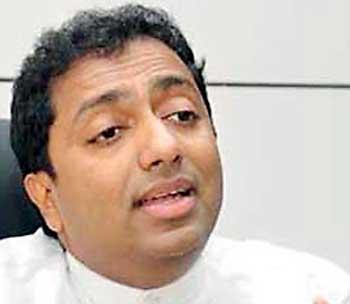 By Sandun A Jayasekera
Education Minister Akila Viraj Kariyawasam said the Education Ministry has taken all steps possible to ensure personal security of students and teachers at the school and school premises with a comprehensive security plan placed in and around all government schools.

"Providing security to over 4.3 million students, over 11,000 Government schools and more than 255,000 teachers was not an easy task. But we have done that despite various roadblocks, canard and sabotage coming from the Opposition and Trade Unions, who want to see the national education disrupted for ever.

"We have issued clear instructions to all school Principals, Provincial Chief secretaries, and Directors, Provincial Education Secretaries and Directors, Divisional and Zonal Education Directors outlining what actions to be taken to ensure the security of students, teachers and school property and how to act in an emergency," Minister Kariyawasam stressed.
"School Principals have also been instructed to work in close cooperation with the Police and armed forces and to seek assistance of the police to provide parking space to school vans and buses at a safe distance to the school," he said.

In addition, Principals are required to set up school security committees comprising members from among parents, teachers, old pupils, clergy and society leaders. They will be tasked with responsibility of checking of those entering the school with bags and covered items, constant surveillance of class rooms and school premises.

While expressing his satisfaction on the gradual increase of school attendance on the last couple of days, Minister Kariyawasam noted that he could not understand as to why parents were hesitant to send their children to school, when the armed forces, the Police, the STF, school principals, teaches and school security committees give an assurance for the safety of students.

"Don't fall into the trap laid by anti-Government elements and trade unions that live on teachers' donations to keep the national education disrupted for ever. Besides, the Examination Department will have to hold a number of examinations in the coming months and we have no intention to postpone these exams only because parents refuse to send their children to schools," Minister Kariyawasam stressed.

Meanwhile, the University Grants Commission (UGC) has instructed Vice Chancellors to reopen closed Universities after reviewing the security in and around their respective universities. Accordingly, all faculties of Sabaragamuwa University will be reopened next Tuesday.
School Principals have also been instructed to work in close cooperation with the Police and armed forces