---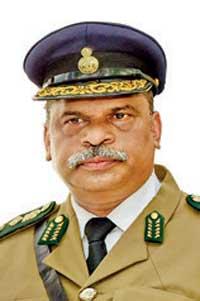 By Kurulu Koojana Kariyakarawana
The Cabinet has decided to appoint acting Excise Commissioner General (ECG) Ariyadasa Bodaragama permanently to the post as the new Excise Chief, the department said.

Departmental Spokesman Deputy Excise Commissioner Kapila Kumarasinghe said Mr. Bodaragama who had a service of over 35 years in the department is an officer of the special grade.

Mr. Bodaragama had served as acting ECG twice before serving as a senior consultant to the Minister of Finance on Excise affairs.

He is the only officer in the Excise history to have joined the department as an Excise Inspector and was subsequently to be promoted to Chief Inspector, Excise Superintendent, Assistant Excise Commissioner, Deputy Excise Commissioner, Excise Commissioner and Additional Excise Commissioner General.

Mr. Bodaragama is the senior most official in the department's uniformed staff to be appointed,as the top chair had never been offered to a uniformed staff before.