---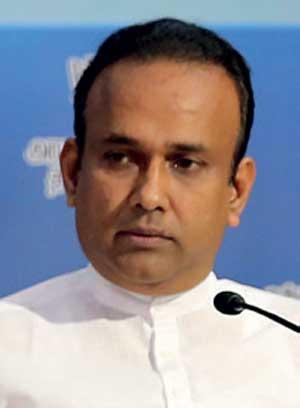 By Sandun A. Jayasekera
The National Immunisation Programme (NIP) and in particular the BCG vaccination given to Sri Lankans during their early stage of life may have contributed to strengthening their immunity thereby to prevent a sharp spread of COVID-19, cabinet spokesman, Plantation Industries and Agricultural Exports Minister, Dr. Ramesh Pathirana said.

Addressing the weekly cabinet news briefing yesterday, Minister Pathirana said a scientific study on Sri Lanka's NIP could permanently establish this concept.

The Bacille Calmette-Guérin (BCG) vaccine is given to protect people from TB. There is no evidence that the Bacille Calmette-Guérin (BCG) vaccine protects people against infection with COVID-19 virus. Two clinical trials addressing this question are underway, and WHO will evaluate the evidence when it is available. In the absence of evidence, WHO does not recommend BCG vaccination for the prevention of COVID-19 as far as I know, Minister Pathirana said.

'What I can only say is that our NIP has protected our population from a number of diseases and therefore, no one claim that it has not strengthened our immunity.

Responding to Daily Mirror, Minister Pathirana said the government would decide on the date to declare that Sri Lanka has overcome the threat of COVID-19 viral infection and the country has returned to normalcy only on medical advice.

The Election Commission also could declare a new date for the general election only after that, Minister Pathirana added.