---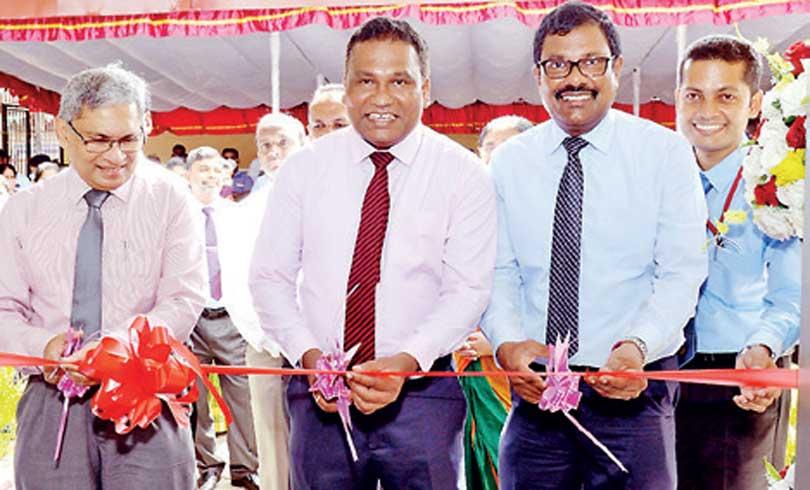 Chairman of the CEB Mr. Vijitha Herath cuts the ribbon to open the Ratmalana chief engineer's area office flanked by CEB General Manager Keerthi Karunaratne and additional GM Rohan Seneviratne.
By Sandun A Jayasekera
The Ceylon Electricity Board (CEB) in its remodeling project of area offices with high technology, opened a new digitized area office of the chief electrical engineer at Ratmalana recently. Chairman, CEB Vijitha Herath participating at the opening ceremony of the newly modernised office said the main purpose of the digitizing of functions of the CEB was to provide a time saving and hassle free service to its over five million consumers.

"Our immediate target is to bring the cost incurred by the CEB to break even level while overcoming any future power crisis. With the commissioning of the new LNG power plant of 300 MWs coming up at Kerawalapitiya and another coal power plant being commissioned at Norochcholai with a installed capacity of 300 MWs, I anticipate that we would be in a position to avoid any power crisis by 2025," Mr. Herath said.

The CEB expects to digitize all its area chief engineer's offices island wide shortly.