---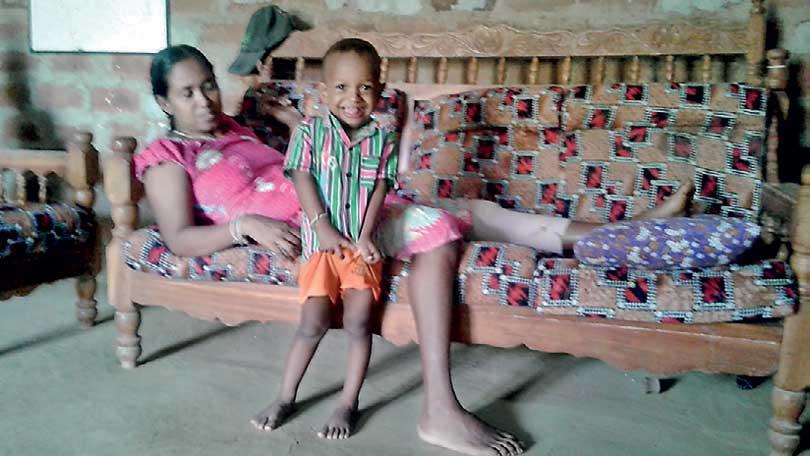 By Sisira Kelegama
A brave mother of Polpitigama Siyambalewa has rescued her two year old son who was drowning after he had jumped into a deep domestic well.

The mother P. H. Iresha Damayanthi (36) who is suffering from a fractured bone on her leg was able to save the son Janidu Hassain after a desperate effort.
Iresha had gone to a relation's house nearby for bathing with her two sons as their well has dried up due to the drought and when she was bathing from the shower her two sons (elder 08) were playing in the garden, she said.

While bathing, hearing her elder son's screaming she rushed to the well nearby and had seen her younger son struggling in the deep unprotected well. She had immediately jumped into the well and grabbed the drowning son.

Meanwhile, on hearing the elder son's screaming the child's father and neighbours had rushed to the well. They put a ladder into the well and the child's father Sunil climbed down to carry the son from the water.

He also got the mother out of the well with the assistance of the neighbours by laying her on a sack as she had not been able to climb up the ladder due to the fracture.