---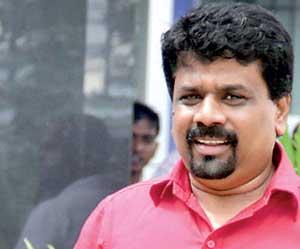 By Ajith Siriwardana and Yohan Perera
National Peoples' Power (NPP) leader Anura Kumara Dissanayake yesterday brought to the notice of the Speaker that the former Committee of Public Enterprises (COPE) Chairman Sunil Hadunnetti had been summoned before the Presidential Commission of Inquiry (PCoI) without the approval of Parliament and requested the Speaker to cancel this summoning.

He told Parliament that summoning of the Chairman of a Committee of Parliament without a special permission of the House was against Standing Orders and Privileges Act.

He said the former COPE Chairman had been noticed on August 21 to appear before the PCoI on September 7 in connection with the investigations carried out into the Batticaloa Campus by the COPE.

He said Mr. Hadunnetti had informed the Parliament in writing about his summoning and asked for the Speaker's stance on this matter.

Speaker Mahinda Yapa said he would look into the matter and said steps were being taken to send a reply to the PCoI.

The Speaker also said that no Chairman of Parliament Committees could be summoned before commissions without permission.