---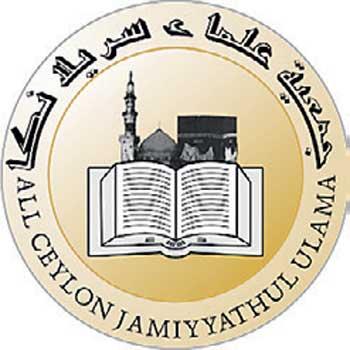 The All Ceylon Jamiyyathul Ulama (ACJU) yesterday called on the Ulama, the Muslim religious scholars to completely avoid supporting or opposing any political party or candidate contesting the Presidential election in their respective sermons, in mosques.

It also stressed that mosques should not be used under any circumstance for any form of election propaganda and other related activities.

In a set of guidelines issued to be followed by the Muslims in the country, the Muslim theologian council in Sri Lanka said that Muslims, who should always be a law-abiding community, should be vigilant, especially during these times, and refrain from any form of words or deeds which are unlawful.

In a democratic country any person can contest under any party and similarly one has the right to support any candidate of his choice, which is one's fundamental right. As citizens of this nation, Muslims must utilize their voting rights in a most beneficial manner and in no circumstance should this democratic right be neglected, the statement containing the guidelines said.
The ACJU citing the criteria of the candidates whom the Muslims should vote for, said that they should be patriotic, committed towards the betterment of the citizens and dedicated to drive this nation towards prosperity.

Emphasising the need to maintain discipline at all times, especially after the election, the statement said that the Muslim community should preserve unity and peaceful coexistence at all times and conduct themselves in an exemplary manner.