---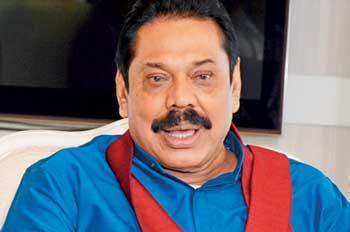 By Aneesha Manage
The people can be assured that the new year which has dawned will be a year full of development, action and elections, Prime Minister Mahinda Rajapaksa said yesterday.
The Prime Minister expressed these views while participating in a programme held at Vajiragiri Temple in Tangalle. He said the pledges made to the people during the presidential election will be fulfilled in the new year.

"This is the year where the pledges made to the people by President Gotabaya Rajapaksa will be fulfilled. Already, it has become a year of providing concessions and employment opportunities.

Up to now, there were no employment opportunity for those who failed examinations. Therefore, the president wanted a team of 100,000 of such persons to fill unskilled job vacancies," Prime Minister Rajapaksa said.

He explained, the new government was a minority government and a proper and a stable government was yet to be established .

"It is the opposition that commands the majority in Parliament now. We have to win the general elections to establish a stable government.

However, using the powers vested in the president and the powers of the cabinet, we will give all the concessions we can give to the people. We have also paid attention to the development of the country," he said.
It is the opposition that commands the majority in Parliament now. We have to win the general elections to establish a stable government