---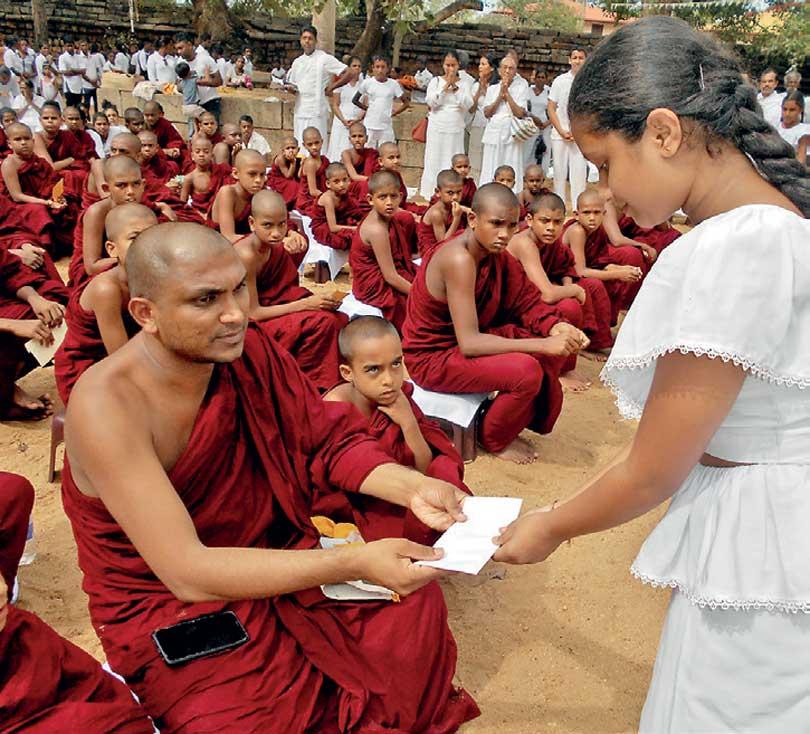 By Dayaratna Embogama
Various religious activities were held in front of the Sri Maha Bodhi in Anuradhapura yesterday to mark the 16th Commemorative Ceremony of the late Ven.Gangodawila Soma Thera.
These religious rituals had been organized by the ' Samadhi Vandana' Foundation.

While expressing the views about this ceremony, the Chairman of the Foundation Saman Perera said that various religious rituals were held before the Sri Maha Bodhi by offering milk rice on behalf of the late Ven. Gangodawila Soma Thera who passed away several years ago.

In the meantime, arrangements have been made to award scholarships to ten children symbolically who exhibited their talent for education after considering requests made by the public.
The pictures show a scholarship being awarded to a student Dulanjali Herath of Giragama Junior School by the chief incumbent of the Delduwa Ganewatta Rajamaha Temple,Ven.Kithalagama Nandasara Thera and Buddhist monks engaging in religious rituals.