---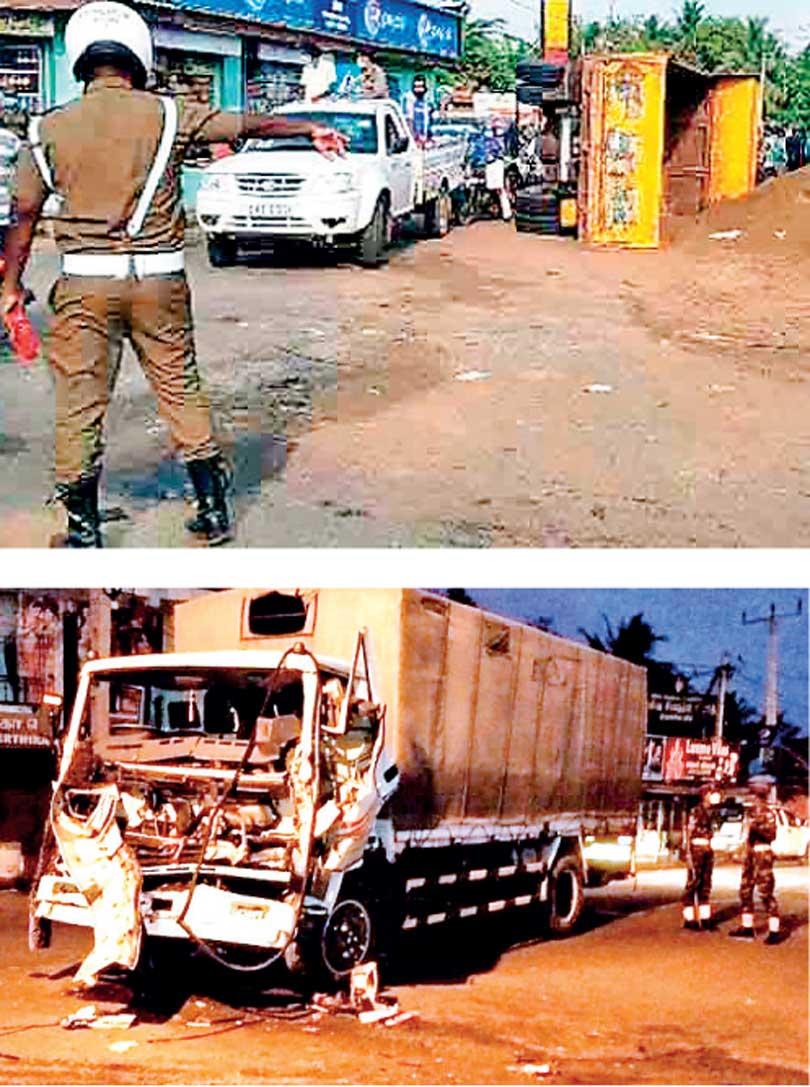 By Romesh Madusanka
At least 14 individuals, including 13 soldiers had been injured in a head-on collision of an Army truck and a tipper lorry at the Urumpirai Junction in Kopay early last morning, the Police said.

A group of soldiers of the Signal Corps in Kopay on leave were on board the truck that met with the accident.
The Police said that investigations had revealed the tipper lorry that entered the road haphazardly collided with the truck.

The injured soldiers and the driver of the Army truck were admitted to the Jaffna General (Teaching) Hospital.