---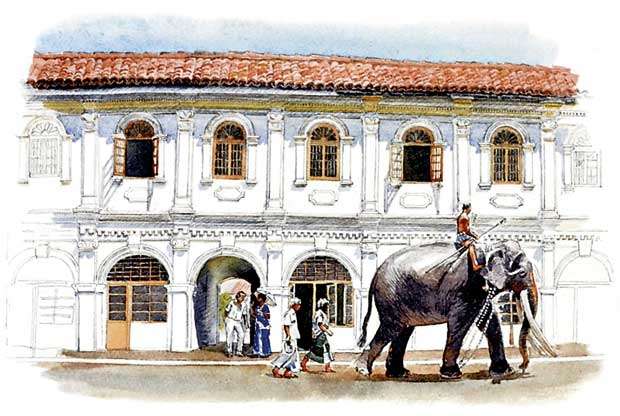 For more than 20 years, British artist Robert Sedgley has been visiting Sri Lanka; and in that time has built up a considerable body of water colour paintings of scenes and buildings of the island. From Galle to Jaffna, from Colombo to the hill country, he has recorded, in his inimitable personal style, historic buildings and temples, humble dwellings and mansions, street scenes, shops and the flavour of local life.
Robert Sedgley was born in the midlands of England and attended junior Art School from the age of twelve. This early experience confirmed him in his lifelong dedication to the visual arts. It was there that he learnt Roman lettering with its emphasis on spacing and correct proportion, a discipline that trained his eye and honed his drawing skills as well as imparting a consciousness of design and composition. It is to this and his subsequent work as a lettering artist that he attributes his insistence on composition as the basis and structure of his art. He taught painting, sculpture and photography in the art departments of various comprehensive schools in England, and now lives in Spain, where he works in oil and watercolour and makes ceramic sculpture.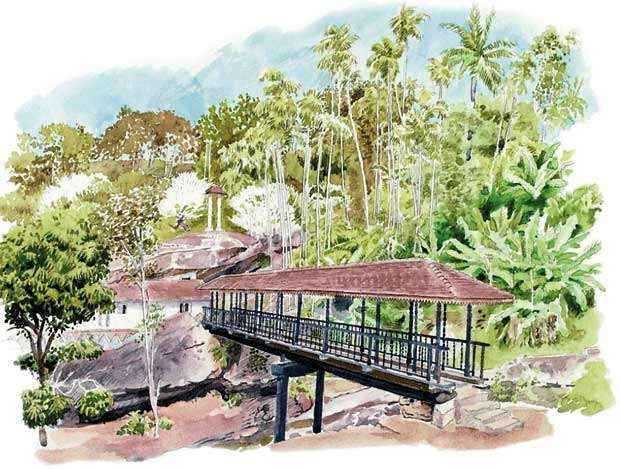 Now his travels over many years has born fruit in the shape of a book: Travels With a Paintbox, launched last year during the Galle Literary Festival. In a work of around two hundred watercolours and drawings, with pencil notes recording his impressions and incidental encounters, he tells the story of his journey around the island; and his encounters with the people and cultural events, such as the Kandy Perahera, the tea pickers of the hill country and itinerant sellers of fruit and snacks on the railway platforms. An informative text by Dr. K. D. Paranavitana provides an introduction and historical and cultural backgrounds to the six sections of the book and, together with a foreword by the artist and writer the late Ashley Halpé, makes this book more than a simple illustrated memoir but also a work of scholarship, invaluable as a memento for the tourist and the Sri Lankan citizen alike.
Sedgley has had a number of exhibitions in Sri Lanka and his work is in private collections in Europe, US and Sri Lanka. His illustrations have been included in the book drawn to the Galle Fort by Juliet Coombe.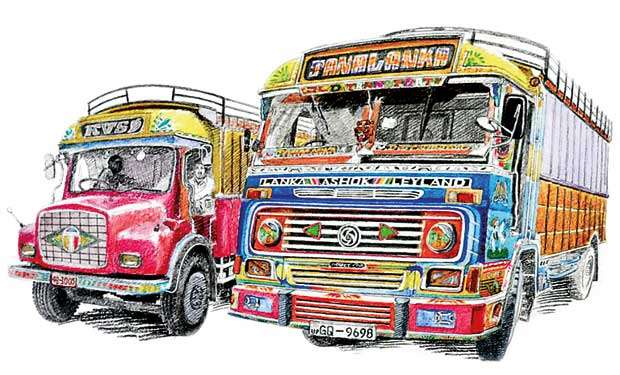 Illustrations from the book, along with other works, will be exhibited at the Lionel Wendt gallery, Colombo from Friday 8 to Sunday 10, February. The opening event will be on Friday 8 from 7.00 pm.
---
The book exhibition will be held at the Lionel Wendt Gallery, Colombo from Friday 8th to Sunday 10th, February. The opening event will be on Friday 8th from 7.00 pm.
---