---
One of the consistent writers in English is Yasmin Jaldin, a Lankan Malay lady. She writes poetry and short stories. Sarasaviya Publishers have recently brought out a collection of 38 stories she has written over the years. This 113-page book is priced at Rs.350/-
Reading her stories, I find that they are true to life and interesting. She has gained a lot of experience in life and therefore depicting her stories in the contemporary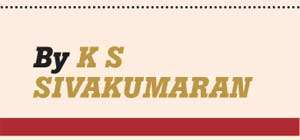 milieu comes easy to her. Her writing is polished in style. The stories cover a wide spectrum of her observations and felt experiences of life she has encountered.
As a critical reader and critic, I found that Yasmin Jaldin writes her stories just as she has done in her poetry book already published in an acceptable manner that stands out amidst a heap of short stories I have read by Lankan writers in English This is because her stories are very simple and carry meat that covers both the urban and rural scene in Lanka.

Therefore, in a country where English is not understood by the vast majority of people in Lanka at present, her book is a profitable and productive achievement that benefits young readers to improve their knowledge of English, if used as additional reading material in schools particularly in the provinces.
The title of the book is "Was shy to Tell" without a noun or subject.
I just want to describe and say something about the title story only to show as a sample of the stories found in this collection.
The opening begins like this: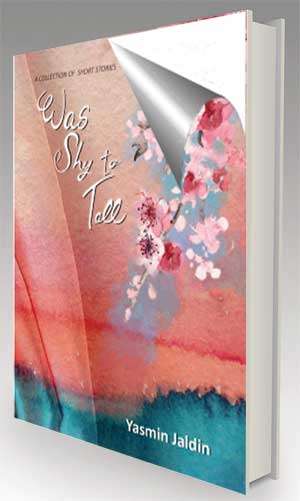 "Ray and Jamie were cousins, children of two sisters. Their maternal grandparents had built two similar houses for the two daughters and these were handed over to them as a dowry when they married. So, the families lived in the same compound"
Second paragraph says how the two children behaved good like affectionate brother and sister. One day both were cycling and the girl trying to overtake the boy fell down and for that he was reprimanded by his parents.

"Even when she was sick it was Ray who comforted her" says the narrator. The two sisters were happy in terms of the third paragraph.
Fourth para describes how Ray is never rude to Jamie. But when she cheats him in a game of carom, Ray would call her by nicknames, a fool and cheat. Then she would burst into tears.

When they grew up, Ray went abroad to study architecture while Jamie worked in a firm here, they were in touch with each other. Janie understood that Ray had a soft corner for him, but again she thought," why is he treating me as a friend, he is a mutt thought she, smiling to herself' relates the narrator.
After a few years through a marriage proposal Jamie was betrothed. Ray was disheartened. She too felt the same way but she did her best not to show it. Two years after her marriage she was now in the family way and in another two weeks she would be mother.
But she had a very difficult pregnancy, both mother and child could not be saved. Ray was very sad to lose his only cousin. He was heartbroken.
Why I wrote the story so far is to point out the economy of words the writer in relating her story.

Now comes the turning point in the story.
It may sound an incest relationship for Jamie
Please read this:
"When everything was returning to normalcy, her cupboards and almirah were rummaged. Among her books, the family found an old diary and many letters she had written kept in a bundle tied with a white ribbon in a tin box. It was all for Ray.

The narrator says:
"A day before her going away, she had written a final letter which said. 'I am getting married to another, I saw him wipe away a tear when the nuptial knots were tied, did he feel the same way as I did. Did I too mess up by not disclosing my feelings, how could I take the initiative, was it not his duty to Tell me. Now it is too late I shall begone, I have lost my fond cousin forever' "

Ray in the final paragraph says, "Oh! it is this shyness that led to this disaster thought he.". The narrator adds:
"After sometime, many marriage proposals came his way but he opted never to say yes. Ray never married remaining a bachelor all his life." The story ends.
I think the writer has written this story cleverly without showing any disgust to anyone.
Though they were cousins, both characters loved each other without revealing themselves to each other.
sivakumaranks55@gmail.com