---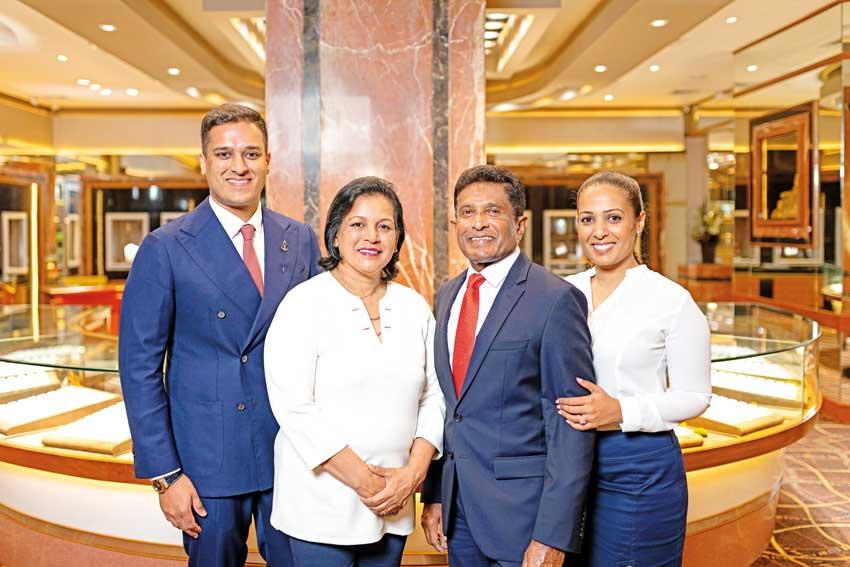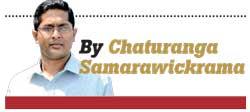 The world's largest-ever commercial Blue Star Sapphire christened Tiesh Blue Empress which resides in Kandy, was opened for public exhibition yesterday.

The stone weighs 332 carats and it has all the qualities of an authentic Ceylon Blue Star Sapphire, according to the rare colour and the rays.

This is the only sapphire in showroom condition and the only large gem to be on display at a retail store.

The current owner of the precious stone is the De Fonseka family of Tiesh.

The mother stone of the Tiesh Blue Empress was unearthed in the early 1980s in the mines of the small town of Kahawatte, Rakwana in the Ratnapura District and it is estimated to be about 800 million years old.
This Gem is now on display at the Gems and Jewellery Emporium at No 676, Peradeniya Road in Kandy where most of the tourists who come to Sri Lanka have the opportunity to see it

The mother stone weighed an astonishing 201,500 carats which are an equivalent of about 40.03 kg.

The Tiesh Blue Empress sits on a crown handcrafted in 18k yellow gold and white gold and set with an array of other precious Sri Lankan gemstones. She is now on permanent public display at the Tiesh Showroom in Kandy, under extra special 24-hour security.

"We are both humbled and elated to present the Tiesh Blue Empress not only to Sri Lanka but also to the world. Her rightful abode is neither in a safe nor in a bank vault but rather showcased to be admired by the world. Her presence now firmly positions Kandy on Sri Lanka's and the world's tourism map. Needless to say the boost and visibility she will give Sri Lanka's gem industry is inesteemable," said Founder/Managing Director of Tiesh, Lasantha de Fonseka.

"Sri Lanka is known for her abundance of gemstones within a very small geographic area and is especially famed for her Blue Sapphires, Star Sapphires and Cat's Eyes.

"The island is known as Rathnadeepa or Gem Island, reflecting her wealth of natural resources. Greats like Marco Polo and Ptolemy writing about Sri Lankan sapphires and Middle Eastern and Persian traders who sailed across seas to Serendib as they called her during the 4th and 5th centuries are all proof that Sri Lanka has always been the world's supplier of these precious natural beauties," he said.

This Gem is now on display at the Gems and Jewellery Emporium at No 676, Peradeniya Road in Kandy where most of the tourists who come to Sri Lanka have the opportunity to see it.
"Usually this kind of stones are always kept in safety lockers and Museums for safety but here this gem is displayed in a retail shop and we are very fortunate to have something in this order in our inventory," he said.

"At the moment we do not want to discuss the price of this stone. We have been advised not to discuss the price due to security reasons. We do not have any interest to sell this stone as it is seen as an honour to the country.

The stone has been with us for more than six months," Lasantha said.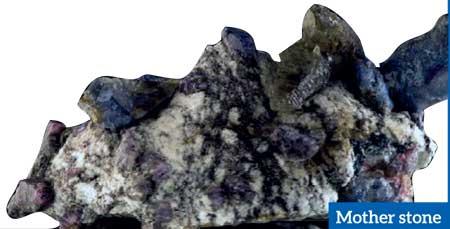 "It inspires that ethereal feel of being ensconced in a world of one's own, in which gems and jewellery take precedence," he noted.
Tiesh, the family-owned establishment, which began on September 5, 1997, in its current location, has, over the past three decades acquired great local and international celebrity status.
Spearheaded by its Founder / Managing Director Lasantha De Fonseka and his wife Bryony, Tiesh is joined by the equally hands-on next generation, with daughter Thiyasha and son Ayesh who are committed to providing unparalleled expertise and a personal interest in each customer who steps into a world of brilliance.