---
Being one of the largest youth organisations in the world, the Rotaract Movement has captured the hearts of many enthusiastic young leaders across the globe.
Rotaract was founded forty years ago, with the Rotaract Club of North Charlotte, Carolina being the first club to be chartered, on March 13, 1968. The new programme's name, Rotaract, was created by Rotary International as a combination of the words Rotary and Action.
The aim of the program was stated to be "To develop leadership and responsible citizenship through service to the community." Currently, the movement has spread its reach to around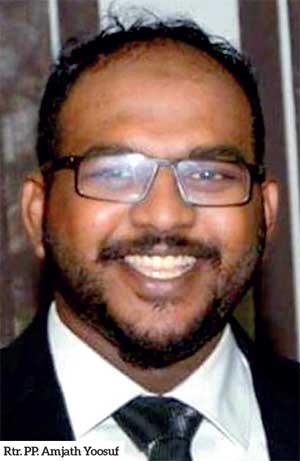 180 countries and has more than 10,000 clubs worldwide under its name based on both communities and institutes. Rotaract caters to young adults between the ages of 18-30. As this is the stage at which they explore new avenues in life, Rotaract opens up opportunities for its club members to enhance their leadership and personal development skills.
With the participation of over 250,000 Rotaractors, it is the perfect platform to improve fellowship and
enhance networks.
"To develop leadership and responsible citizenship through service to the community"

"Has spread its reach to around 180 countries and has more than 10,000 clubs worldwide"

Sri Lanka too is a proud member of Rotaract and is chartered under the Rotaract District 3220, which also includes the Maldives.
RID 3220 boasts of over 70 clubs of diverse backgrounds, including community-based clubs across the Island as well as institute based clubs. Rotaract Clubs of Sri Lanka function under the service avenues of Club Service, International Service, Community Service, and Professional Development. Whilst currently being spearheaded by an amazing individual, Rtr. PP. Amjath Yoosuf (District Rotaract Representative), Rotaract in Sri Lanka has flourished in the past few years, with Clubs focusing on large-scale community service projects and gaining global recognition for it. The Rotaract Club of the University of Moratuwa being awarded the Single Club International Winner in the Year 2016-17 for Rotaract Outstanding Projects Awards is a fine example of how our youth have put Sri Lanka on the map. At the recently held Rotaract South Asia Conference of 2019, RID 3220 secured four awards, including the prestigious overall Championship of the event, thus adding to its proud heritage.
With a rich history of just over fifty years, Rotaract has definitely left a positive impact on the world and continues to grow stronger with every passing moment.
Viva la Rotaract!