---
New government set to take off amid major challenges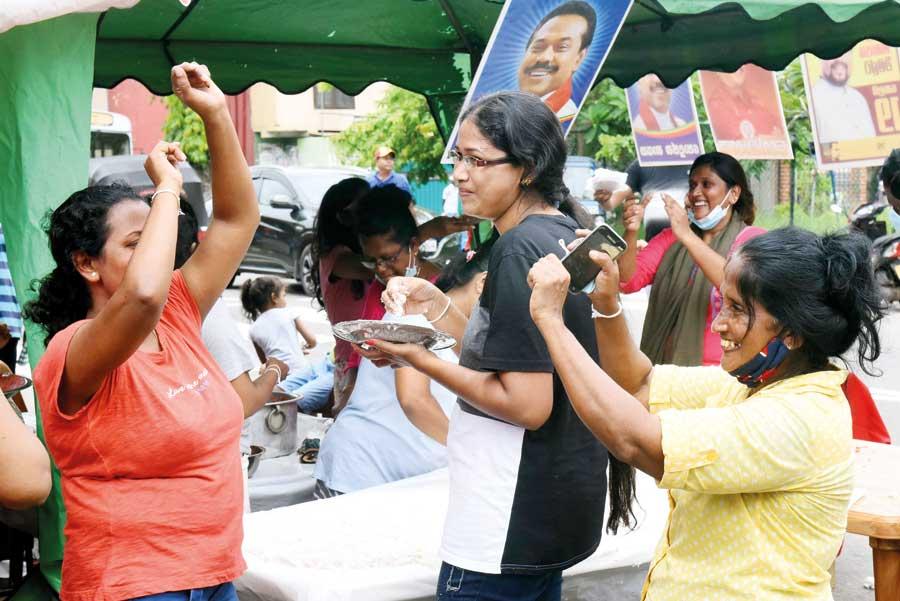 Celebrating the victory
Pix by Kushan Pathiraja
No COVID-19 assistance to SL from IMF and ADB

4.5% of votes rejected

Cannot sustain economic growth by printing money

Rejection of Yahapalana policies

Repealing 19A will re-activate 18A
Sri Lanka has elected a new government from a newly-formed party to rule for the next five years. The new and the not-so-new, young and old and a variety of elected lawmakers will soon fill the 225 seats in Parliament. But, voters are yet to see if their hopes for a 'Clean Cabinet' have been fulfilled. Having said that, things look grim from an economic standpoint. Politically speaking, an unchallenged majority could give rise to authoritarianism. Exercising power in a democracy is a tricky game. Sociologists, however, feel it is too early to comment on the outcome. While the main Opposition is also a new body in politics, they have much to do to self-resurrect as a stronger voice within the existing political framework.
However, challenges are many for both the ruling party and the Opposition. Here's what a few observers and political analysts had to say about the situation.
Rejected votes
The recently-concluded general election recorded 744,373 (4.5%) rejected votes compared to 135,452(1%) rejected votes in the Presidential Election.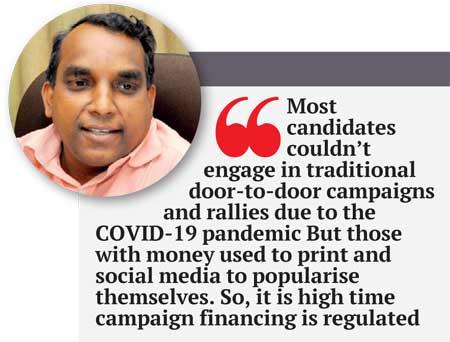 "This could be due to complications in the ballot paper, deliberate manipulation or it could be that voters were unaware of how to cast their vote," said Rohana Hettiarachchi, Executive Director at People's Action for Free and Fair Election (PAFFREL).
"We need to check how many postal votes also got rejected because postal voting is done by educated citizens. Also, there were many independent groups this time and voters may have been confused. However, this time those in quarantine centres couldn't vote and we should look at bringing about a mobile voting system or an advanced voting system especially during a pandemic situation like this. Advanced voting will also help remand prisoners, health-sector officials, those employed in private security companies, election observers, transport-sector workers and many others who are unable to vote on the day of the election."
He added that most candidates couldn't engage in traditional door-to-door campaigns and rallies due to the COVID-19 pandemic.
"But those with money used print and social media to popularise themselves. So, it is high time campaign financing is regulated."
When asked if rejected votes had impacted the overall result Hettiarachchi said 4.5% represented a large number of uncounted votes.
"In India voters have a 'none of the above' option. It may be democratic, but before it is introduced we must check if it is culturally acceptable as well."
"Foreign exchange inflows have fallen with low export growth, remittances and a breakdown of international supply chains. But there are greater outflows due to portfolio investments and withdrawals from stock markets which have added pressure on the exchange rate"
Need for economic activity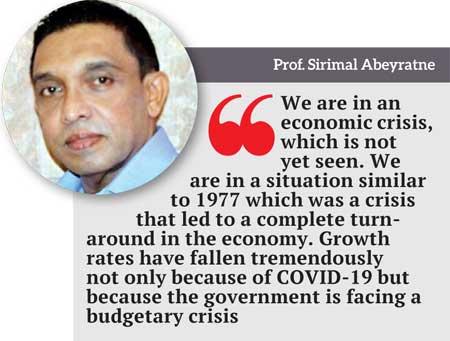 Although the new government sealed a landslide victory, it has been experiencing an economic backslide in recent months. The government must revive the economy from scratch, repay debts and appease its allies.
"The lesson to learn from the election is the importance of an economic vision and a programme for that vision," said Sirimal Abeyratne, Professor of Economics at the Colombo University.
"We are in an economic crisis, which is not yet seen. We are in a situation similar to 1977 which was a crisis that led to a complete turn-around in the economy. Growth rates have fallen tremendously not only because of COVID-19 but because the government is facing a budgetary crisis. The government lacks money, foreign exchange and it doesn't have funds to pay debts, particularly foreign debts.
"We have attempted a fiscal stimulus that requires tax money, but the government doesn't have tax money either. To have a monetary stimulus the government depended heavily on the Central Bank's money printing.
But this is a temporary solution and we cannot sustain economic growth and people's income by simply printing money. This is a challenge, and not a time to celebrate," he said.
On the Rupee depreciation, Prof. Abeyratne said the currency depreciated heavily in March and April.
"Foreign exchange inflows have fallen with low export growth, remittances and a breakdown of international supply chains. But there are greater outflows due to portfolio investments and withdrawals from stock markets which have added pressure on the exchange rate.
This money was withdrawn in March and April and currently, there's nothing much to withdraw. Imports too are under control so we don't see much pressure on the exchange rate."
One of the main highlights of the newly-appointed Cabinet would be the budget.
"The government must present a budget, but we should understand that we cannot increase tax revenues. For that, there needs to be economic activity.
There has to be an increased budget deficit by further borrowing from the Central Bank and friendly bilateral and multilateral borrowings. So far the IMF and ADB have given COVID-19 assistance to other countries, but not to Sri Lanka. These are the little hopes we have at the moment."
Economic crisis and social unrest
Senior political analyst Prof. Jayadeva Uyangoda said the element of surprise in this election was that not even the Sri Lanka Podujana Peramuna (SLPP) expected a two-thirds majority.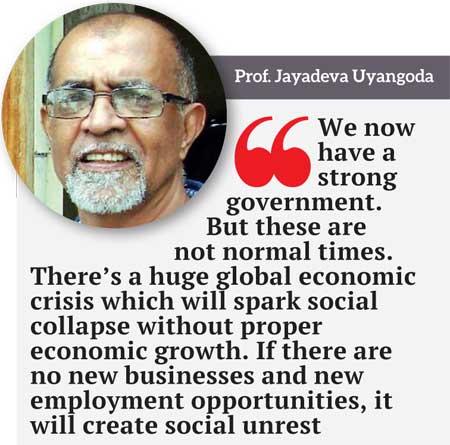 "This could probably be because a large number of loyal UNP voters either didn't vote or cancelled their ballot papers. The other result is the UNP scored very low which shows UNP voters didn't want to vote for the SJB or UNP. If the UNP had managed to energise its voters they would have been able to get around 20-25 seats. That would have altered the outcome."
"We now have a strong government. But these are not normal times. There's a huge global economic crisis which will spark social collapse without proper economic growth. If there are no new businesses and new employment opportunities, it will create social unrest. Strong governments tend to respond to this social unrest in a strong way. How they will utilise the enormous power they got is another challenge they have," he added.
Speaking about Opposition challenges, Prof. Uyangoda said the normal function of an Opposition is to keep a check on the government.
"When there's a strong government in a Parliamentary democracy it's doubly challenging for the Opposition. But since we are in a crisis, there's a lot of political space for the opposition to defend citizen's rights and freedom in time to come."
But the Northern situation has surprisingly changed.
"The Tamil society in the North and East is deeply fragmented and there are three to four political entities that will find places in parliament. I see three types of Tamil nationalism that emerged from this election. These include hard-core, moderate and Tamil politicians who will work hand-in-glove with the government."
" So far the IMF and ADB have given COVID-19 assistance to other countries, but not to Sri Lanka. These are the little hopes we have at the moment"
Standing for the people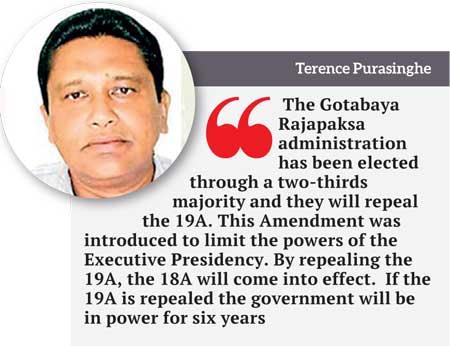 "In Sri Lanka's election history, there have been four instances when governments got a two-thirds majority," recalled Terence Purasinghe, Senior Lecturer in Political Science at the Sri Jayawardenapura University.
"This was in 1970, 1977, 2010 and the recently concluded election. During the first three instances, democracy was challenged. Sirimavo Bandaranaike ruled for seven years because of this majority. During that period the election was held under a state of emergency. In 1977 J. R Jayewardene won a five-sixth majority and brought a new Constitution to introduce the Executive Presidency which has now become a bane to this country.
"Then in 2010 when the Mahinda Rajapaksa government came to power with a majority vote they introduced the 18th Amendment (18A) that removed term limits for the President. So they were going towards a dictatorship by amending the Constitution. Now the Gotabaya Rajapaksa administration has been elected through a two-thirds majority and they say that they will repeal the 19A. This Amendment was introduced to limit the powers of the Executive Presidency. By repealing the 19A, the 18A will come into effect. If the 19A is repealed the government will be in power for six years."
He noted the government was not in a position to provide relief for the economic crisis.
"It will have to sell State property like the Eastern Container Terminal. In a government elected by a majority, the Opposition is always weak. But the Opposition can score by standing for the people and defending their rights."
Rejection of anti-Lankan forces
Many who voted for the government felt certain decisions taken by the previous government had been rejected by the people.
"The results portray the rejection of the traitorous policies of the Yahapalana Government executed together with the Tamil National Alliance and other anti-Sri Lankan forces," said President's Counsel Manohara de Silva.
"The policies adopted against the armed forces, intelligence officers, undertakings in the 30/1 Resolution, alienation of State resources, enacting the 19A which paved the way for governance to be manipulated by NGO activists are some instances that can be mentioned.
"The Constitutional reform project to downgrade the Buddha Sasana and to fraudulently create a Federal Structure with a Unitary label was exposed and rejected. The Opposition Leader's commitment to protecting the 13A has also been rejected by the people," he opined.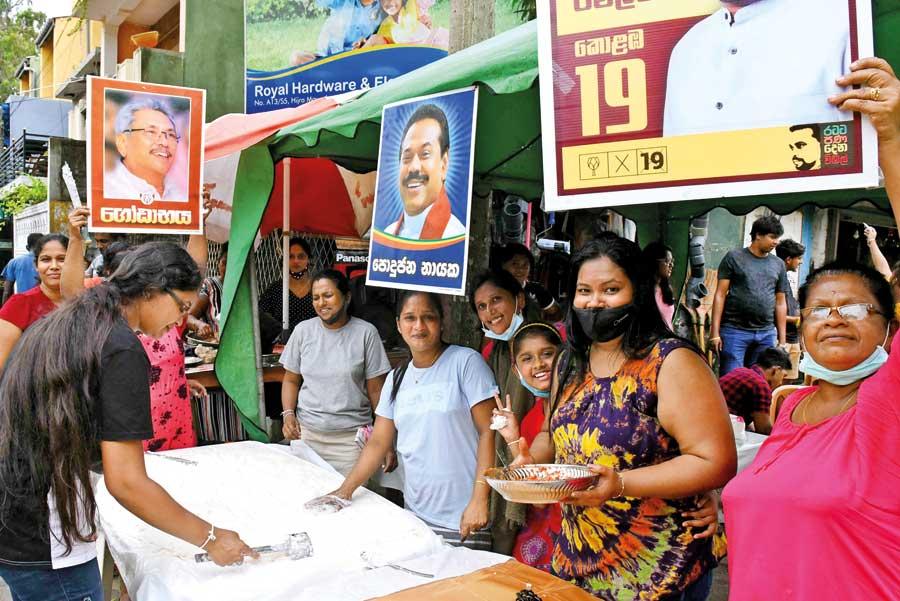 Loyal SLPP supporters seen cutting kiribath to celebrate the victory