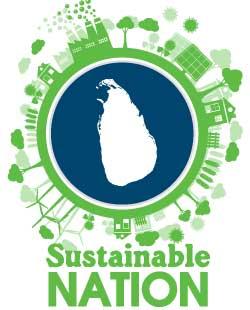 At the Daily Mirror, we believe that climate change is one of the greatest threats that we, as Sri Lankans, will face in the future. Therefore, we intend to provide our readers with local and international content with the objective to educate and inspire. We would also like to learn from our valued readers about any ongoing initiatives in making Sri Lanka a more sustainable nation.
We aim to explore sustainable ways of living that have the most positive impact on not just our natural environment, but also for humans and animals.
While topics such as global warming, pollution, and inequality are confronting, we believe it's time the media stopped shying away from these issues and became an active participant in finding solutions - and we hope you will join us.
---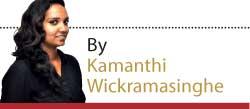 It is no surprise that garbage isn't garbage for some. It is money. This is why garbage has been overestimated to a point that money allocated for most projects feed individual pockets. As a result, a crisis that would have been solved years ago, still awaits a permanent solution. Amid protest from people and clashes between government authorities, several projects are underway. Apart from the Aruwakkalu sanitary landfill site that was proposed and implemented by the Megapolis and Western Development Ministry, it also proposed the construction of two waste-to-energy plants. In a recent announcement, the ministry said it would not encourage anymore projects as it was a costly solution. The question here is, how can we generate energy from the waste we have?
---
Investment for two waste-to-energy projects stands at $193 mn
Our waste is moist and will therefore be able to generate 20-30% energy
Govt. to incur additional Rs. 3,000 to produce electricity from one ton of waste
Investment for Aruwakkalu tops Rs.20 bn and will be completed by next March
---
Against this backdrop, the Daily Mirror sheds light on the moneyed garbage business and on why waste-to-energy plants will not be successful in Sri Lanka.
---
"Projects are too expensive for government"

Eng. Nihal Rupasinghe
---
Although waste-to-energy projects were promised, the government abruptly decided that it would not have anymore projects other than the two that was under construction. This decision was taken when the Megapolis and Western Development Ministry realised waste-to-energy plants would cost Rs.35.10 per unit of electricity, when the Ceylon Electricity Board (CEB) generated a unit at Rs.22. Therefore, the government has to incur an additional Rs.3,000 to produce electricity from one ton of waste. "Currently, the Muthurajawela and Karadiyana projects are under construction," said Ministry Secretary Eng. Nihal Rupasinghe. "We have to pay billions of rupees to investors and it is not an economical solution. Investment for Aruwakkalu on the other hand tops Rs.20 billion and will be completed by next March."
We have 60% of food waste and if plastics are also recycled, there's nothing to burn at the waste-to-energy project. There's always an overestimation in the amount of waste. It is at a manageable level
Initial records state the investment for the two waste-to-energy projects stands at USD 193 million. The plants will add 20 Megawatts of electricity to the national grid once commissioned and will generate waste produced from Colombo and Gampaha into energy. KCHT Lanka Jang Pvt. Ltd. has received the contract to operate the Muthurajawela site while the facility's daily processing capacity will be 630MT of municipal solid waste. Meanwhile, the tender for operating the Karadiyana site was given to Fairway Holdings which will deploy Danish and German technology. It will receive 500MT of municipal solid waste per day from the Western Province Waste Management Authority(WPWMA).
"There's an underlying mafia"

Ajith Mannapperuma
"According to my experience, there can't be waste-to-energy projects in Sri Lanka," said Ajith Mannapperuma, State Minister of Mahaweli Development and Environment. "We have been receiving various proposals regarding waste-to-energy projects. Waste segregation was introduced back in 2001 and a colour code was introduced subsequently. Even back then, the Environment Ministry received donations and funds to construct sanitary landfill sites. But with protest from people, those projects couldn't be completed. As a result, there have been delays in the process. If not for these protests, the country would have already witnessed scientific solutions for the garbage crisis."
"It is only in Colombo that there's a higher generation of waste," he opined. "Other areas produce less than 50MT and they could be managed. Most of these projects have already been abandoned and the government has incurred losses in billions. We have 60% of food waste and if plastics are also recycled, there's nothing to burn at the waste-to-energy project. There's always an overestimation in the amount of waste. It is at a manageable level. In the Western Province, it was estimated that there were 1200MT of waste and Aruwakkalu was designed according to this estimation. When segregation begins, 450MT will be sent for composting, 350MT for recycling and only 150MT of residual waste will be sent to Aruwakkalu. So how did 1200MT become mere 150MT? As such, there's an underlying mafia and people don't want a proper system to be implemented. Sri Lanka has enough recycling facilities but there are not enough materials to be recycled."
Adding his thoughts on the National Waste Management Policy, Mr. Mannapperuma said they had been indirectly implementing the policy. "There has been a Cabinet approved waste management policy since 2007. Last year, we updated it by including liquid and gaseous waste and then presented it in Parliament. We did this by advertising in papers and after consulting many stakeholders. Thereafter, it was open to the public.
Sri Lanka has enough recycling facilities but there are not enough materials to be recycled
With that we got more suggestions from seven ministries and the matter was taken up for debate in Parliament on August 20. The decision is pending. Although it doesn't look like a legal framework, we have been implementing it. As per the policy, we are educating the public on waste segregation. This includes advocating on the 'Refuse, Reduce, Recycle and Reuse' concept. On the other hand, we are educating them on the importance of organic waste and how it could be used in home gardens. Discussions are underway on how recyclable waste could be sent to institutions that do recycling. We are going to establish buying centres for those who segregate waste. This is going to be a model project in the Gampaha District and by next month, we will construct three of them. The Provincial Council and Local Government Ministry has already invested in composting equipment for the nine districts. The problem with these institutions is that policies are implemented based on the interests of chairpersons holding office.
"Next destination for junkyard ops is going to be SL"

Hemantha Withanage
"Waste-to-energy plants are not a viable option for Sri Lanka," said Hemantha Withanage, Executive Director at Centre for Environmental Justice. "This is because our waste is moist and will therefore be able to generate 20-30% energy. It is only if you have more plastics that you can generate energy. We are heading for a zero-waste society. Last year, we produced a waste management policy and sent it to the Cabinet. Eight ministers voiced their opinion and it was subsequently amended and now awaits final Cabinet approval."
"If we take a country like Singapore, they produce some 400,000 metric tonnes of waste but we don't have that much of waste to begin with," he continued. "Singapore has become a transit point. There are thousands of waste ships travelling past Malaysia, Indonesia, Cambodia, Thailand and the Philippines. Once, China stopped accepting waste thereby making countries like Sri Lanka, Bangladesh and Pakistan become alternative destinations for dumping purposes. On the other hand, countries like Japan, Korea and China want to invest money in waste-to-energy projects."
He further said companies like Hayleys import post-consumer waste by manipulating import-export regulations. "These practices shouldn't be encouraged," he opined. "They bring down mattresses and cushions and separate metals while 70% of the materials are waste.
They can't send any type of waste to other countries. Now they will find ways to dump this garbage in our own country. Although the Board of Investments claim it to be a hub operation, it's actually a junkyard operation. Sri Lanka is going to be the next destination for junkyard operations."
According to Mr. Withanage, the numbers need to be taken seriously. "We hear that 700-800 metric tonnes have been generated from Colombo. Out of this, 500 metric tonnes is actually the mafia. This means someone has taken money for that 500MT. After Aruwakkalu, 700 metric tonnes of garbage collected from Colombo will be sent there. If a total of 7,000 metric tonnes were collected from the Western Province, more than 60-70% will go to the landfill site. There is only 3,000 metric tonnes of collectible garbage. Out of the garbage collected from Colombo, more than 50-60% is perishable and will not generate energy. In a way, they are also trying to fool the public."
---
Waste-to-energy technologies to be implemented in several countries
Three new technologies can further lower toxic emission and leave minimal residue and produce syngas without combustion (burning with oxygen). They are gasification, plasma gasification and pyrolysis. Several countries have embraced these technologies for converting waste-to-energy in different avatars:
In Europe, waste-to-energy has co-existed with recycling. Sweden, Denmark and the Netherlands boast of large-scale waste-to-energy facilities and even drive the highest recycling rates.
In the US, waste-to-energy accounted for just 12 per cent of municipal solid waste in 2013. Land-filling is still viewed as an economical option in many parts of the US. New York has delivered 550,000 tonnes of waste to several waste-to-energy plants in other corners of the State. 25 per cent of waste goes to such plants while the rest is sent to landfills, a better average compared to the national average of just 10% of waste sent to waste-to-energy plants.
In Palm Beach County, a $672 million state-of-the-art plant has started operations aimed to reduce waste going to landfills by nearly 90 per cent. The plant is expected to generate 100MW of electricity and even recover a staggering 27,000 tonnes of metal after the process. The plant boasts of the lowest emission limits compared to other plants in the country.
China is expected to unveil the world's largest waste-to-energy plant in Shenzhen in a five-acre facility that can incinerate 5,500 tonnes of waste on a daily basis, accounting for about one-third of waste generated by locals. The plant is expected to open by 2020. China has introduced a huge number of waste-to-energy plants; from 15 plants in 2005 to more than 188 plants today.
Norway's Klemetsrud plant is another notable waste-to-energy plant that delivers electricity and heat thus emitting over 330,700 tonnes of CO2 annually from municipal solid waste. Recent tests concluded the plant is able to stop 90 per cent of CO2 from entering the atmosphere.
Norway is planning a unique $300 million worth full-scale Carbon capture plant in a couple of years – i.e. by 2020. CO2 will be shipped to North Sea for under the sea storage or injected into oil and gas fields to boost their production.