---
Heen putha, heen malli, malli, heen mama, kudappachi, kudapps and Ananda to relatives and Alu to friends, he passed away late last month in California at the age of 80.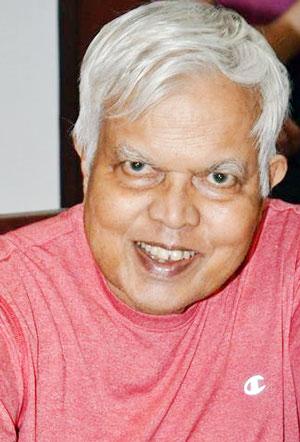 He was born at Owille Walawwe in Aluwihare, Matale as the youngest child of Tikiri Banda Aluwihare and Sirimalwatte Tikiri Kumarihami; his elder siblings being Rupa and late Shirley Clifford.

He had his education at Aluwihare School, St. Thomas' College in Matale and finally at Science College, Matale. He then joined the Survey Department in mid 1950s. Having risen to the post of Superintendent of Surveyors, he took up a position in Zambia during early 1980s, leaving behind a prestigious position, solely to educate his two children, my cousins, Lihini and Assaji, who are doing great in their chosen fields. Having returned to Sri Lanka in mid 1990s, he served his motherland as a professor at the Sabaragamuwa University.

His gracious wife Srimathie (Susie Nanda) predeceased him at a comparatively young age, in her mid fifties, and it was a great blow to him.

Above all, he was such a loving uncle to me and to all my cousins, and of course a great father to Lihini and Assaji. May he be born among ourselves in this journey of Samsara!
Anil Ellepola (Eldest Nephew)